Welcome! Here are the website rules, as well as some tips for using this forum.

Replacing piping
Hello all,
I have purchased a home with a steam system and had it looked over by a local steam expert (thanks Dave!).
Aside from replacing crumbling flue duct and air valves on the radiators, among other things, he suggested I install a plug on a boiler riser for skimming. This is in the installation guide which was clearly not followed by the installer. The boiler is surging and is very sludgy as it has been run ~14 years without a skim.
Here is a view of the side. It's a Dunkirk PVSB-7D.
I have no problem doing duct work and replacing air valves, but I have no experience with anything but PVC piping (very light plumbing).
First, how can I remove the copper piping without damaging the boiler or existing header? I have a hack saw I can cut it with and will need to get a larger pipe wrench.
Here are two close ups.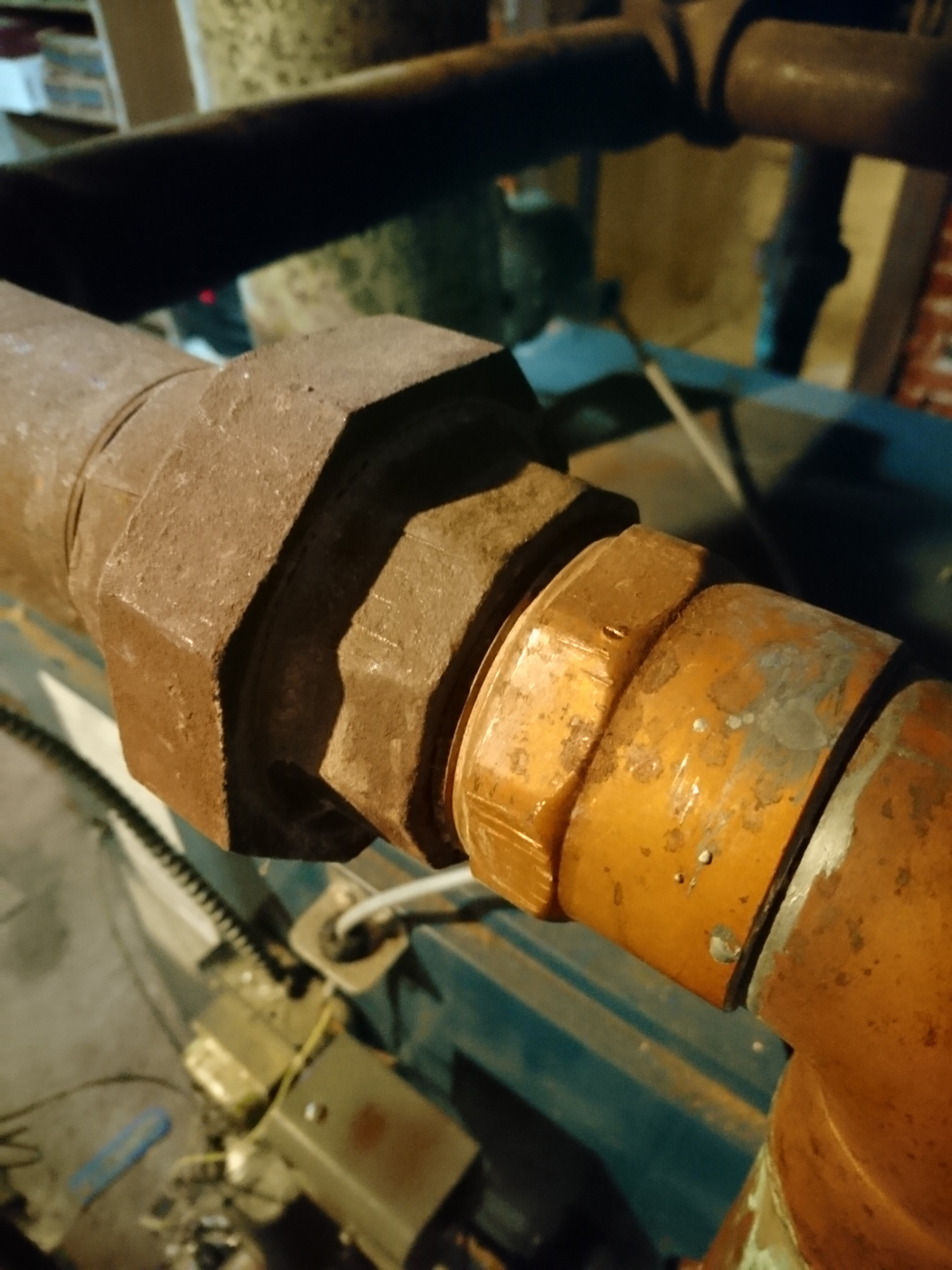 I've read a fair bit of posts but I don't recall seeing a piping removal explanation.
Thank you in advance.
Tim
Comments