Welcome! Here are the website rules, as well as some tips for using this forum.

It's their world now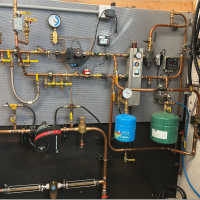 83 plus millennials in the US, time for them to step up and get involved. It can be at any level from signing a letter to running for office.

If not the "old guard" may keep running up the tab on their cc, with trillion dollar wars, for example.

It is interesting to see which candidates are turning out the young and independents. And which candidates are stirring the pot without any apparent solutions or reality. Should be an interesting election, I just wish it didn't have to last 2 years.
Bob "hot rod" Rohr
trainer for Caleffi NA
Living the hydronic dream
Comments