Welcome! Here are the website rules, as well as some tips for using this forum.

So There's This Nice Woman....
Who has 2 radiators tied together in tandem in a 2-pipe system. For as long as she can remember the left radiator would never heat, and the right radiator barely. They look like this:
We tested the trap, and it was fine. We tested the TRV, and it was fine as well. Curious, we pried up the box that concealed the connection. This is what we found:
You can't make it up.
So the guys went to work and an hour or so later, both radiators are now nice and toasty.
Yet another example of how steam gets it's undeserved reputation. Incompetence.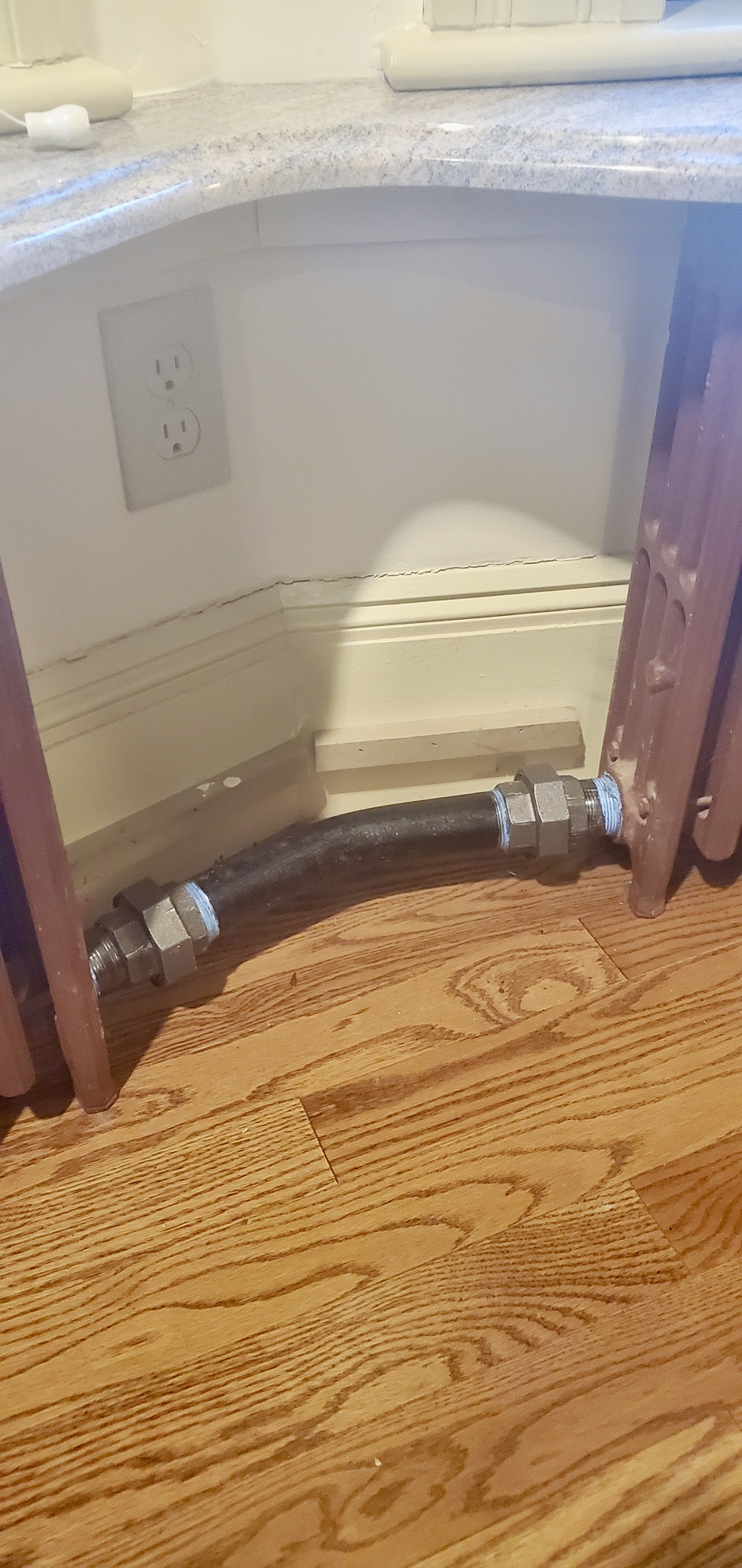 Comments