Welcome! Here are the website rules, as well as some tips for using this forum.

Well characteristics and well pumps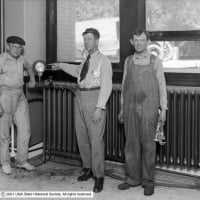 Timco
Member
Posts: 3,026
So I'm redesigning my cistern fill side. I have a 1000 gal cistern my irrigation pulls from and a dedicated well to refill it. I needed more gpm to the cistern to extend some zone watering times. The well is 280' and the static water level is 260' and the pump hangs at 260'. I had a 1/2hp pump in there that was making 2gpm so it was taking 500 minutes to recharge the cistern. The well could recharge fast enough to allow that to happen in one long pull. The new 3/4hp Well pump does 360 gal in 45 min for 8gpm before it runs dry, then recharges at 100 gal per hour roughly. Is there a pump controller that can be set to deliver 4-5gpm or do I simply need to time the draws from the well and do it that way?
Just a guy running some pipes.
Comments