Welcome! Here are the website rules, as well as some tips for using this forum.

I am looking for work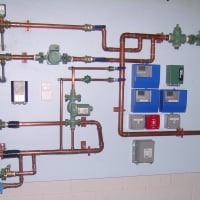 Hi,
I am looking for work in one of the following areas. Please pass the word around.
Technical Sales, Applications Engineer, Hydronics and Radiant Heat Expert, Technical Support, Technical Trainer. Willing to relocate and travel. Below are three CAD drawings I personally did and my company installed, my resume and and PHC News magazine article on when I won "Contractor of the Year"
Thanks,
John Ruhnke
I am the walking Deadman
Hydronics Designer
Hydronics is the most comfortable and energy efficient HVAC system.

Comments