Welcome! Here are the website rules, as well as some tips for using this forum.

Well, well, well...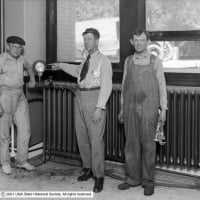 Timco
Member
Posts: 3,026
Howdy.
We bought a home that has 2 wells. I've never worked with wells before. Our irrigation is set up so a well re-feeds a 1000 gallon tank and I use another centrifugal well pump (1hp 10gpm) to move water from the tank through some filters and to the sprinkler mains. The issue is the pump in the tank cycles off the pressure switch every 3 seconds on and 3 seconds off. The pump is rated for 300 cycles a day and one zone exceeds this. Can I throttle a pump like that back so it maintains 60psi on the biggest zone then cycles much longer on smaller zones? Not a cheap pump. Thanks.
Tim
Just a guy running some pipes.
Comments