Welcome! Here are the website rules, as well as some tips for using this forum.

If you've found help here, check back in to let us know how everything worked out.
It's a great way to thank those who helped you.
Steam boiler replacement
2007 installed Burnham V84, owner wanted to replace it to convert to gas, however while removing the boiler we found the rot starting on the middle sections. It was a good time to do it as next winter it would've probably let loose. We went in with a Weil-McLain EG45. The mains are split one side being 1-1/2" and the long main 2-1/2" of course the old near boiler piping left much to be desired. The oil companies were great at servicing and leaving their tags however they never really cleaned this boiler very good as you can see from the pics.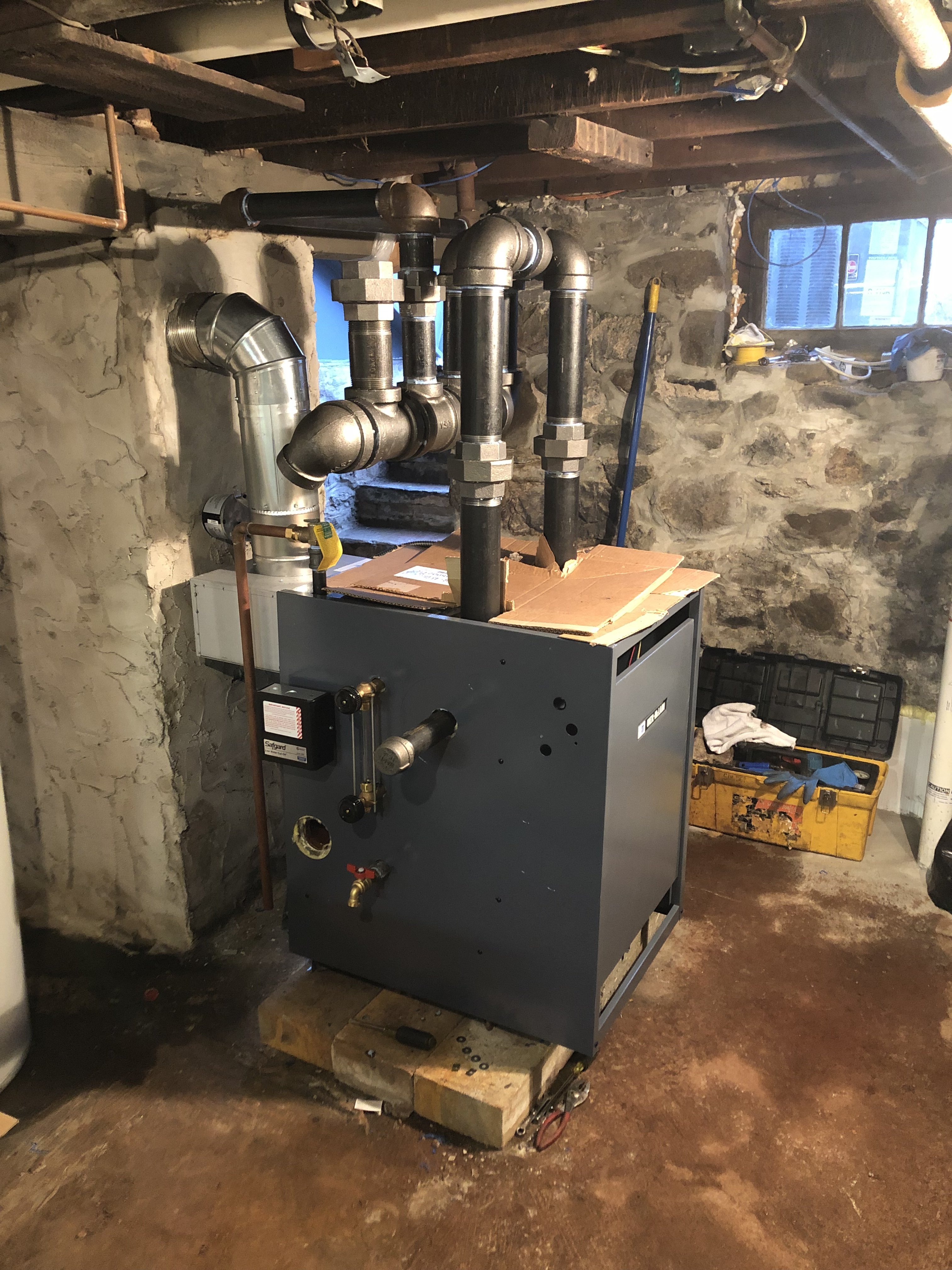 DL Mechanical LLC Heating, Cooling and Plumbing 732-266-5386
Specializing in Steam Heating, Serving the residents of New Jersey
https://heatinghelp.com/find-a-contractor/detail/dl-mechanical-llc
https://m.facebook.com/DL-Mechanical-LLC-315309995326627/?ref=content_filter
I cannot force people to spend money, I can only suggest how to spend it wisely.......