Welcome! Here are the website rules, as well as some tips for using this forum.

Past it's prime...
EDR is 232 for the radiators.
And the mains are about 60 feet.
My cousin and her husband just bought a house. Built in the 1950s. They wanted me to take a look at the steam system. The boiler is pretty sad. I'm surprised it runs.
One-pipe system.
It looks like someone added returns in the basement throughout the years.
I turned down the pressuretrol and set the differential to 1. I set the thermostat to manual temperature no setbacks.
I told them to get a new thermostat because the one they have has no setting for CPH.
We still have to pitch all the radiators.
A lot of the rads have adjustable vents.
It's in Rhode Island. I gave them the number for
@New England SteamWorks
and specifically told them to trust nobody else with steam.
They are hoping they will get some sort of rebate from the utility for the new boiler, I told them it may not be possible with steam boilers because the so-called efficiency ratings aren't high enough. Although the experts would know better than I would. I made videos too. Will upload the link soon.
Homeowner, Entrepreneur, Mechanic, Electrician,

"The toes you step on today are connected to the butt you'll have to kiss tomorrow". ---Vincent "Buddy" Cianci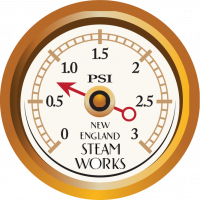 Comments