Welcome! Here are the website rules, as well as some tips for using this forum.

Cutting 20 section radiator in half?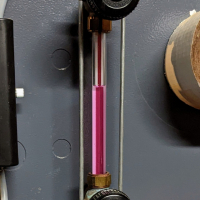 I have a 20 section Kohler radiator that uses reverse threaded nipples.
Is it a bad idea to try and seperate this into two 10 section radiators? Or a 12 and an 8 etc?
Single pipe quasi-vapor system.
Typical operating pressure 0.14 - 0.43 oz.
EcoSteam ES-20 Advanced Control for Residential Steam boilers.
Rectorseal Steamaster water treatment
Comments