Welcome! Here are the website rules, as well as some tips for using this forum.

Off topic - Electrical question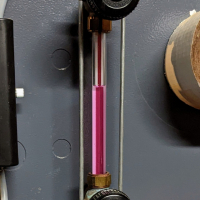 So,
Let's say you have a house with a 200A underground electrical service. The service line comes up the side of the house and into the meter.

And, let's say you want to raise this house a foot or two.
Are you allowed to use a junction box, or a device as a junction box BEFORE THE METER to extend the service cable so an entire new length doesn't need to be pulled?

What's the path of least resistance (not electrically speaking) that is likely code complaint in most areas to make this happen?
Single pipe quasi-vapor system.
Typical operating pressure 0.14 - 0.43 oz.
EcoSteam ES-20 Advanced Control for Residential Steam boilers.
Rectorseal Steamaster water treatment
Comments