Welcome! Here are the website rules, as well as some tips for using this forum.

Radiator with high heels?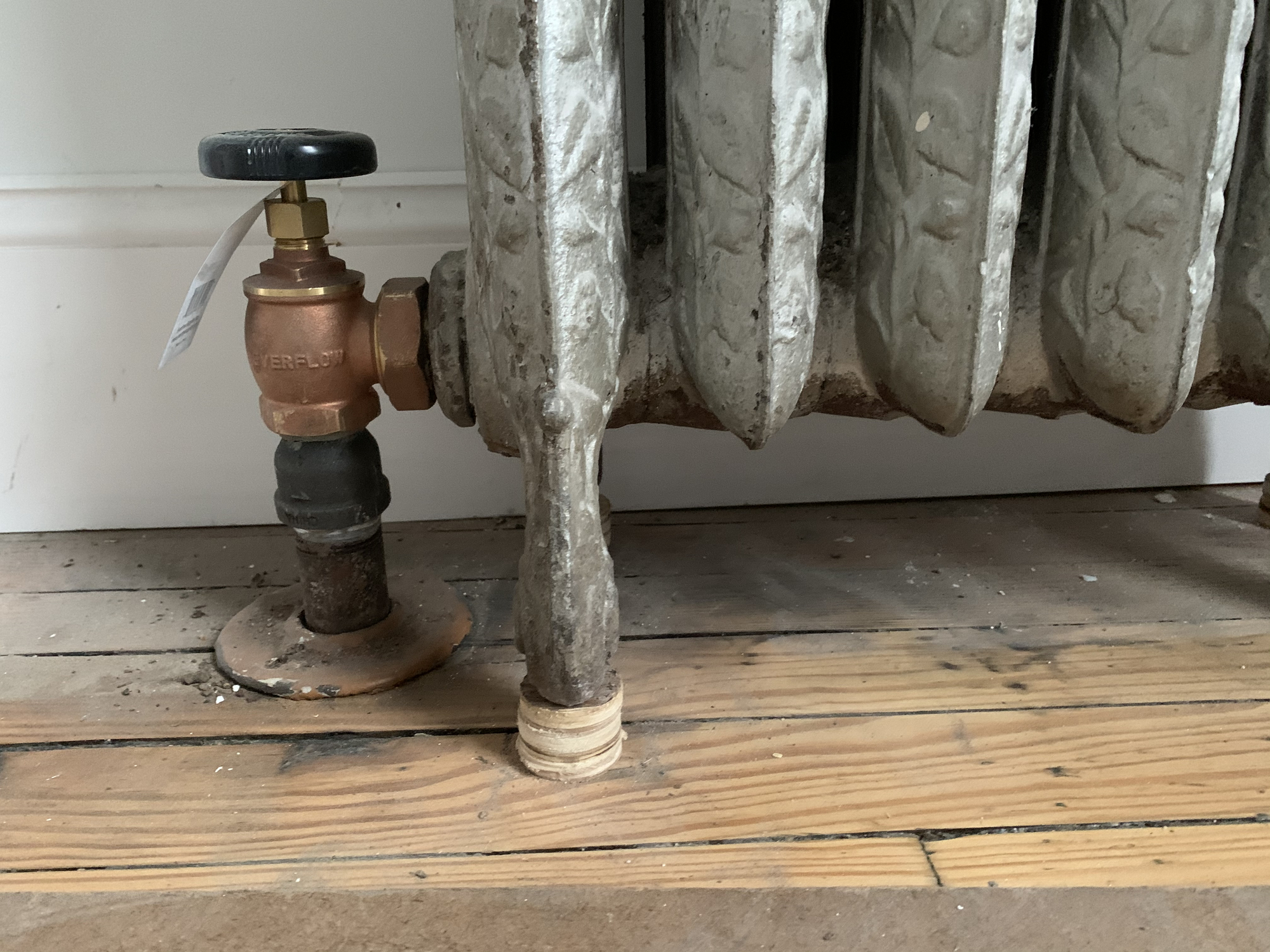 So we just renovated an old apartment and resized rooms and moved some radiators around.
The building is a one pipe steam system. The plumber replaced all the ancient valves since some didn't close and were really old and also because radiators were being moved. It was the top floor apartment.
He put back new valves and then when he went to reinstall the radiators, almost all of the new valves were too short so he added an extension which then made the valve too tall. He said that was the shortest extension they make and that the issue was that the original old valves were made taller than the new ones.
So now the radiators needed to be raised up and his "clever"(?) solution was to cut out some wood circles and put them under each leg. I suppose he could have added a 2x4 block but he was trying to make it look less clunky.

Plus he needed to add reducers, so the whole thing looks a little odd. They don't seem super solid on their new legs either.

Any suggestions for this situation?
We didn't want to rip up the floor.
Is he correct that there is no smaller extension?
My wife says they look like radiators with high heels.


Comments