Welcome! Here are the website rules, as well as some tips for using this forum.

Steam Main Valve Issues
Hi All! New to the site and had a question. I live in my late grandparent's house and it has a steam system powered by an old boiler. My grandfather was an oil man (commercial and residential) and owned his own business- he also built the house. Before he passed he didn't pass on any of the pertinent information on the system he set up- and my dad is not oil savvy. So here I am in the house and I noticed two radiators weren't working- one in my living room and the other in the garage (Grandad liked a little heat when working on the car in the winter and helps keep the pipes warm).
Long story short- I call my oil company- burner guy # 1 comes out and replaced one old Dole #5 with a VentRite #35 and said - I know it's too small we will come back with the correct part! Burner guy # 2 comes back and replaces two more old Dole #5s with VentRite 75s- doesn't replace the #35. The issue is still the same. I go down the basement and look- there are 9 radiators in the house- and 9 vents. One zone is on a group of 4 on the return, another on a group of 3 on the return and there are two on the send.
Group of four in order from left to right- VR #77, VR#75, #75, #35. Group of three- Dole #5, VR #77, Dole #5. The two on the main supply are VR #77. I'm thinking I should replace the 75s, the 35 and the Doles with 77s. All of these used to be Dole #5's. Is that what could be causing this heating nightmare? Mind you I am no plumber or heating guy- just a homeowner who is trying not to have the oil company come back out and screw something else up...
EDIT: All the valves replace radiator valves on the physical radiators themselves.
EDIT: Steam Valve Pictures:
Photo 1: Four return valves- for Bathroom, Dining Room, Kitchen, and One Living room radiator
Photo 2: 3 Return Valves- for Master Bedroom, Middle Bedroom, Front Bedroom
Photo 3: The problem valves- Left- Living room radiator 2. Right- Garage radiator.
EDIT: Boiler pictures Added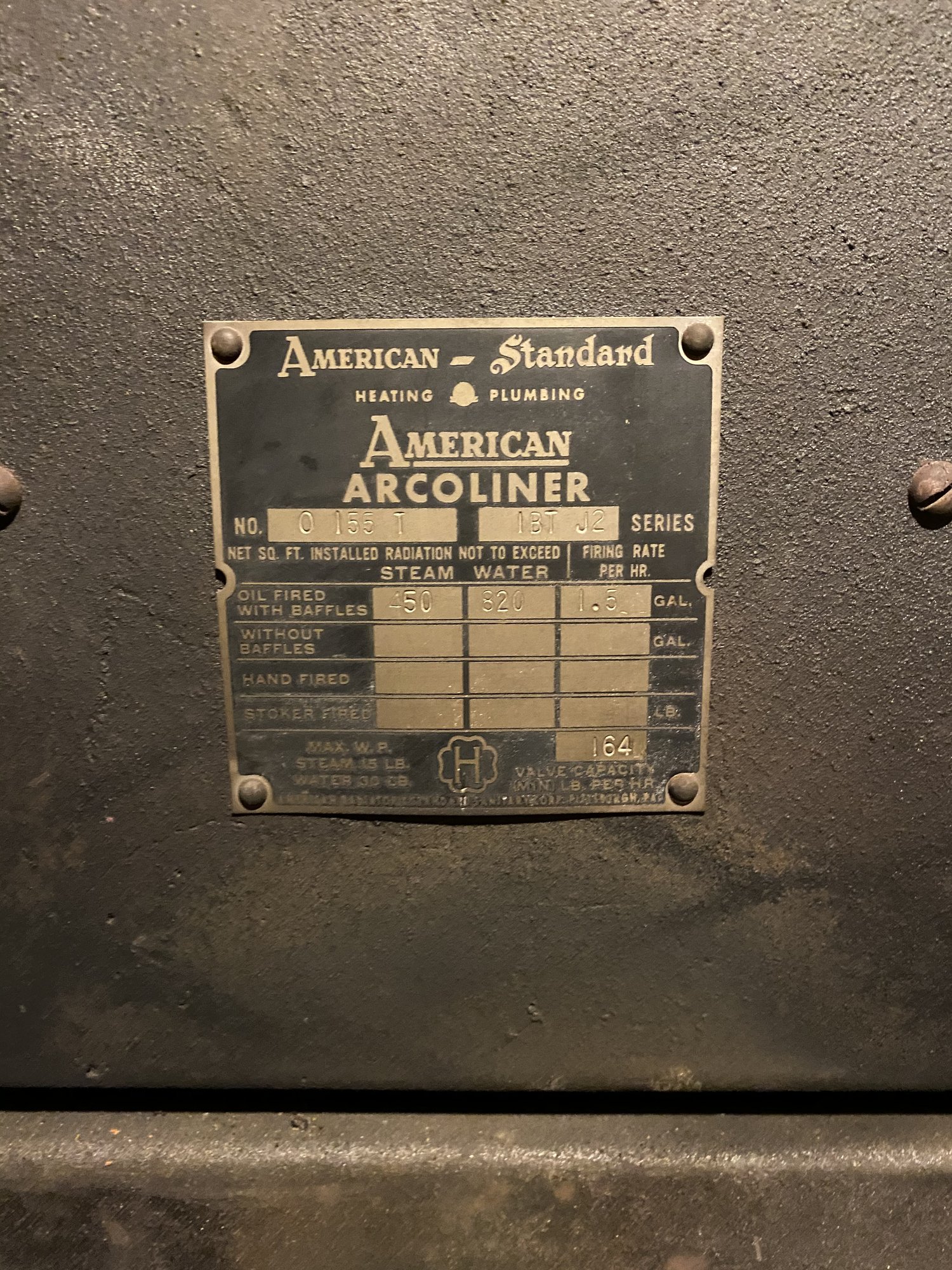 Comments