Welcome! Here are the website rules, as well as some tips for using this forum.

Home owner wants to say thanks. Some pics of new install
There are a bunch of guys here who over the years helped me keep my gb-142 unit running despite a crappy install. Even with high efficiency, I will be almost dead before I make any money back on my investments. Live and learn. Knowledge I can pass onto my children. If I could do it over again I would of gone to school for this stuff. It intrigues me. You guys are full of knowledge, but most importantly you give the average joe hope that there is a solution when it's 15 degrees outside and you have no heat or hot water. One pic is of my 10 year old gb. Other is a day of getting new boiler in. Added new back flow preventer, pressure regulator,
new expansion tank with better set up, dirt separator, condensate neutralizer. Tomorrow new water tank in better location. Rerouting of exhaust and intake. New boiler is an ibc about half the size of my buderus 142/60. Thank you all and god bless.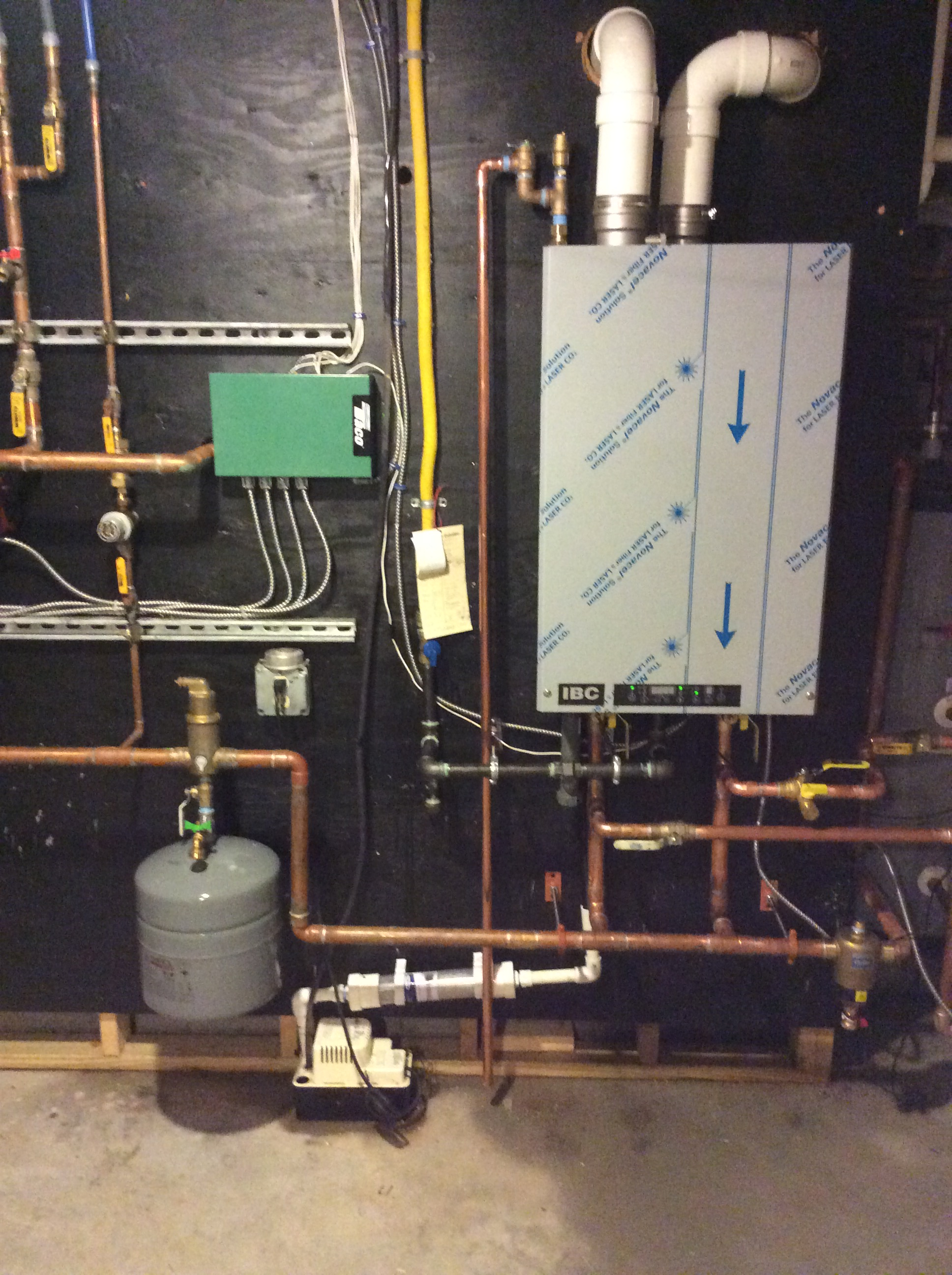 Comments