Welcome! Here are the website rules, as well as some tips for using this forum.

Freezing moving water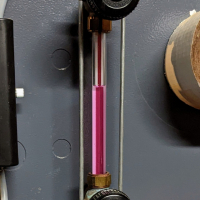 I figured I'd throw this one up on the pole and see who salutes it.
Does circulating or moving water lower the freezing point? If so, how much?
Does simply circulating water with a pump warm the water at all? Theoretically?
Would the water's freezing point be higher at the suction side of the pump, or leaving the pump? Let's assume slight vacuum on the suction side and 5 PSI on the outlet.
What about if the pump is intentionally run into slight cavitation, how would this effect temperature and freezing points? Does cavitation cool or warm the water?
Single pipe quasi-vapor system.
Typical operating pressure 0.14 - 0.43 oz.
EcoSteam ES-20 Advanced Control for Residential Steam boilers.
Rectorseal Steamaster water treatment
Comments