Welcome! Here are the website rules, as well as some tips for using this forum.

Gravity hot water system
I have a customer that would like to switch from oil to natural gas.  They have 3 floors if  gravity radiators. The original tank in the attic has been disabled and there is a steel expansion tank in the basement ceiling.  It also has a pressure reducing valve.  Todays boilers only have 1 1/4 boiler tap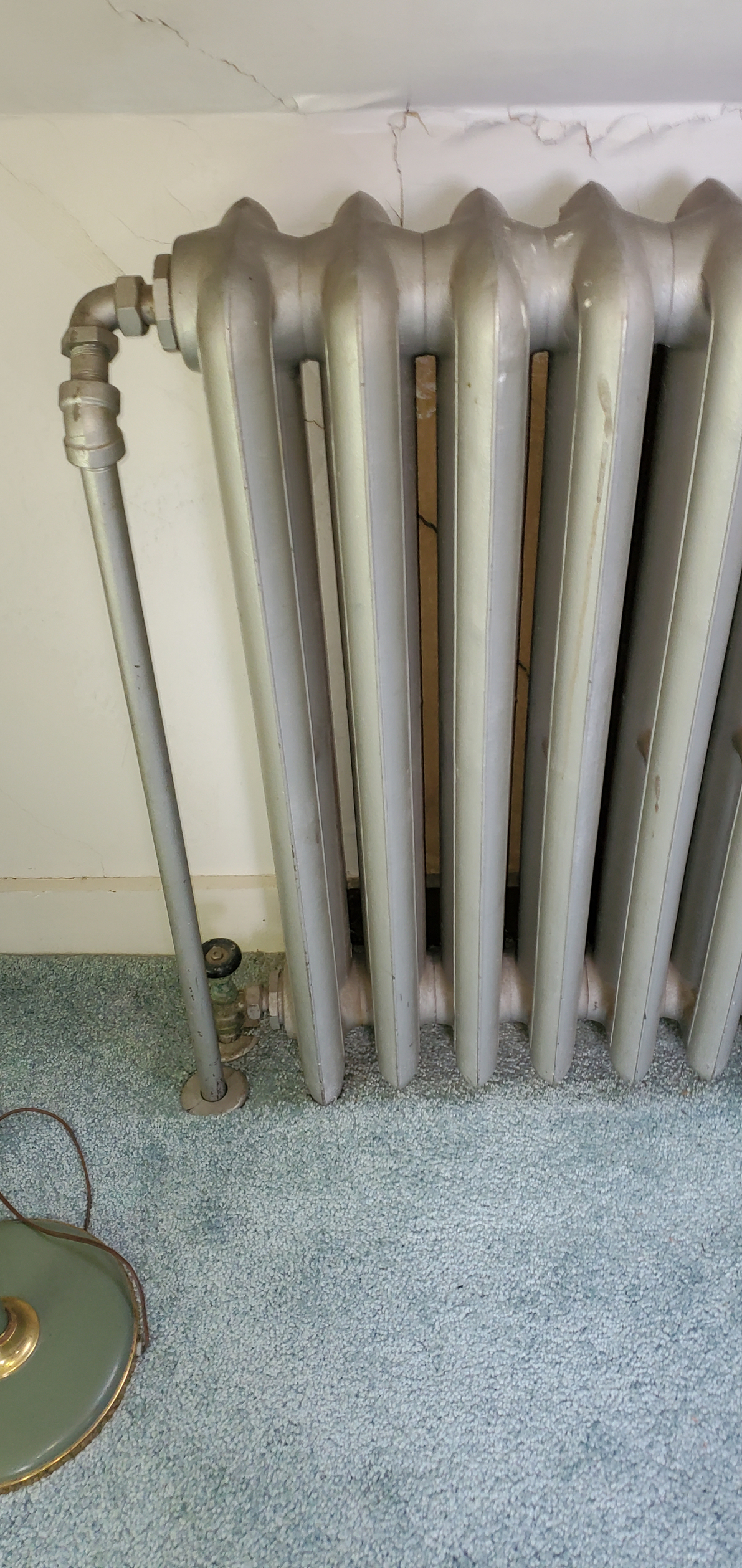 ings, I'm worried about adding a circulator if the house would not heat as even. I know i would have to add a bypass line or use primary/secondary piping. Should i consider using a steam boiler for the larger tapings converted to water and keep it gravity? The circulator in the photo was a basement zone and will be disconnected. 
Comments