Welcome! Here are the website rules, as well as some tips for using this forum.

If you've found help here, check back in to let us know how everything worked out.
It's a great way to thank those who helped you.
Oil steam re pipe
Got a little job to fix a bunch of deficiencies, like adding Emerg switches at all entrances adding a second LWCO with manual reset and install a Hot water tempering valve. It's a commercial building that's why the state inspects. In the process almost all the soldered copper joints were leaking as were most of the wet returns. Dang oil company didn't want to fix the copper, told him it's steam what do you expect, he basically didn't want the contract anymore so the building owner found me on here and it's in my town around the corner, can't get better than that. I got most of the work done going back for wiring.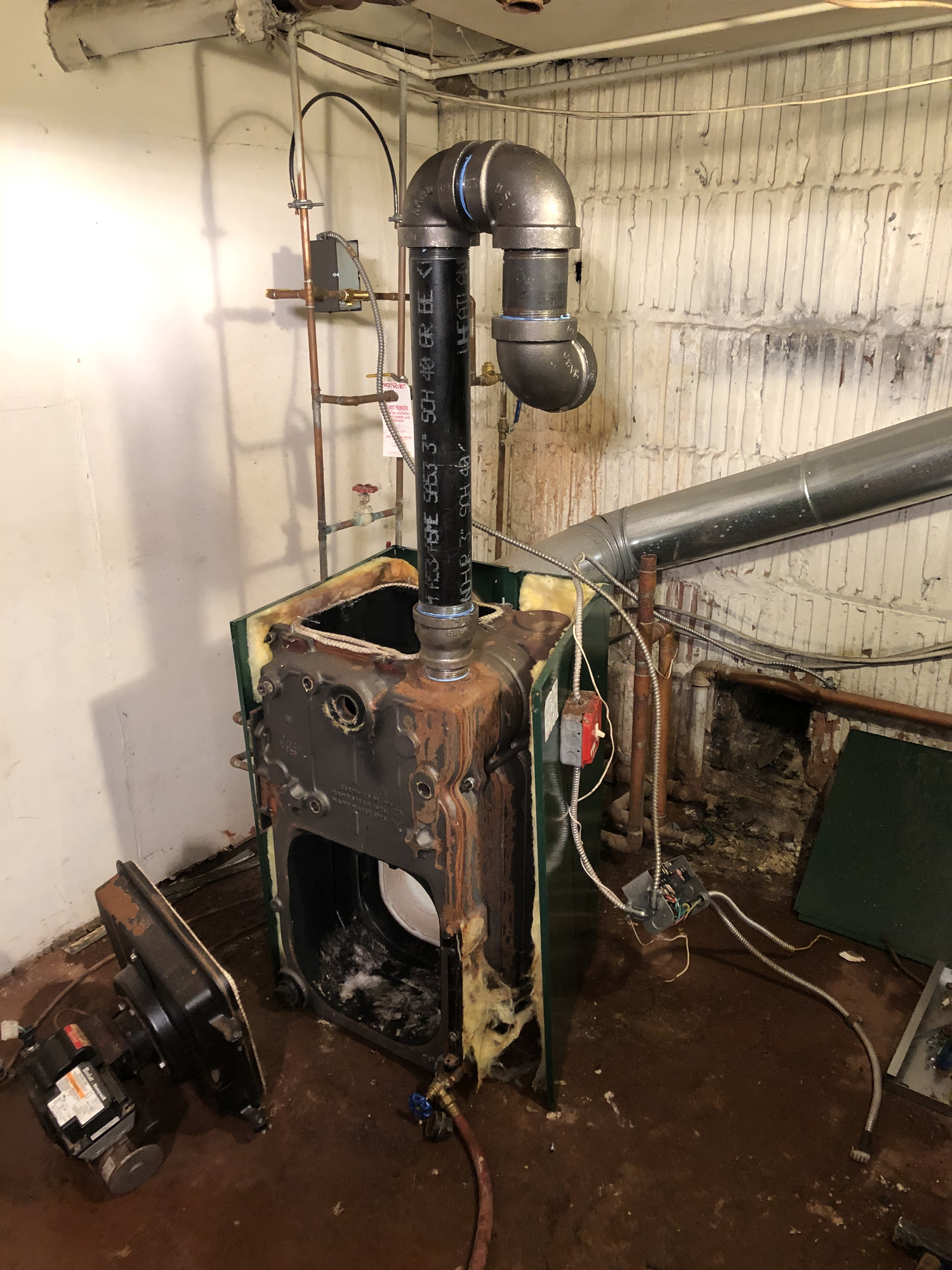 DL Mechanical LLC Heating, Cooling and Plumbing 732-266-5386
NJ Master HVACR Lic# 4630
Specializing in Steam Heating, Serving the residents of New Jersey
https://heatinghelp.com/find-a-contractor/detail/dl-mechanical-llc
https://m.facebook.com/DL-Mechanical-LLC-315309995326627/?ref=content_filter
I cannot force people to spend money, I can only suggest how to spend it wisely.......