Welcome! Here are the website rules, as well as some tips for using this forum.

Water pipe electrical question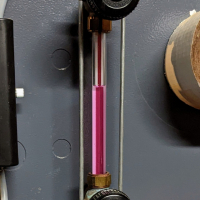 I'm planning on using a Ford copper meter setter with the water meter in my house.
According to the manufacturer this type of meter setter is "Permanent electrical bonding is provided without straps" And it makes sense being the inlet and outlet are a single assembly.

My question is does code generally acknowledge this or do I need to still bypass the assembly with clamps and wire? I'd rather leave them off as it'll look like a cleaner installation, but I also don't want the inspector failing me if I can avoid it.


Single pipe quasi-vapor system.
Typical operating pressure 0.14 - 0.43 oz.
EcoSteam ES-20 Advanced Control for Residential Steam boilers.
Rectorseal Steamaster water treatment
Comments