Welcome! Here are the website rules, as well as some tips for using this forum.

11/16 OD copper pipe!? Can't find fittings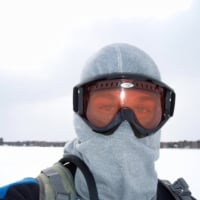 I tried to replace a leaky toilet supply shut off a couple weeks ago.

I cut it off and measured the ID as "close enough" to 1/2 so I figured it's 1/2 copper pipe - -easy off the shelf direct replacement, right? Not so fast!

Turns out the OD of the pipe is 11/16 so I can't find shut off or reducer to fit.

As best I can tell, Westinghouse briefly made pipe like this and for a while (until the 80's 90's), suppliers made shutoffs to accommodate - like the one I had on there before. But now no one has them!

I also found that the ID of this pipe is slightly greater than 1/2 so my best option I've worked out is to file down the threads of brass flare coupling then pound it into 3/8" type L tube to swage out a reducer to fit inside the existing pipe then attach a 3/8 shut off to that.

What would an actual plumber do here? I can't be the only one to run into this.

A homeowner like me can tinker (until now when my wife has had enough of this) but a pro needs to be a lot quicker and correct so what can/should I do?
New owner of a 1920s home with steam heat north of Boston.
Just trying to learn what I can do myself and what I just shouldn't touch
Comments