Welcome! Here are the website rules, as well as some tips for using this forum.

Boiler vs radiation sizing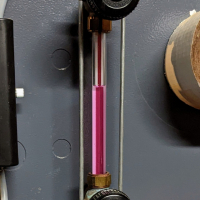 So something just occurred to me.

This may apply to 2 pipe systems as well, however I have zero experience with them so I'm mainly talking about single pipe right now.

I've mentioned before that I disagree with those who say we need to heat all of the piping and radiation together. This is simply because we do not, we first heat all of our piping and then our radiation starts getting steam as long as our venting is all correct.

Now picture heating the radiators, and bear with me.
Once all of the piping is at steam temperature the steam starts to spill into the first section of every radiator. It then fills that section for the most part and starts filling the next, rinse and repeat.

It's true, it usually will go across the top faster and other oddities but overall it slowly fills one section at a time.

So, we do not fill entire radiators all at once either.

With all of that out there.

What's the difference with a house that has all 5 section radiators and a house with the same model radiator, but all are 10, or 20 sections? The EDR goes way up but each section is still the same. So as the system is heating, up to 5 sections the boiler sized to the first house should heat all of the radiators in the other houses at least up to 5 sections fine. And since we heat one section at a time, this shouldn't be a problem.

Thoughts?




Single pipe quasi-vapor system.
Typical operating pressure 0.14 - 0.43 oz.
EcoSteam ES-20 Advanced Control for Residential Steam boilers.
Rectorseal Steamaster water treatment
Comments