Welcome! Here are the website rules, as well as some tips for using this forum.

How do we make it stop?
Our city, Dayton, Ohio became the 250th victim in 2019 of a mass shooting today. At 1:07AM, this morning a 24 year old man, dressed in body armor and weilding an AK style weapon with several high capacity magazines walked to one of our very popular night spots, the Oregon Historic District, and opened fire, killing nine people and wounding 26 others. This area is so heavily patronized that, on the weekends, the police have a heavy presence, walking the area. The damage was done in less than one minute, before police neutralized the situation and killed the shooter, making him the 10th to die. Repots say, had they not taken him down in that one minute window, he had enough ammunition to take hundreds of lives. In the gun fire, he even killed his younger sister and her boyfriend who were down there enjoying a summer Saturday night. Where does it all end? Can we be so selfish that we are willing to let innocent people die, in mass, for the sake of the right to carry military style arms, even when some of the carriers are not mentally fit to do so?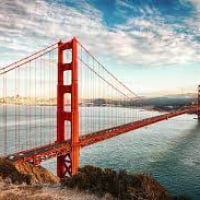 Comments
This discussion has been closed.