Welcome! Here are the website rules, as well as some tips for using this forum.

Were the Dead Men Wrong?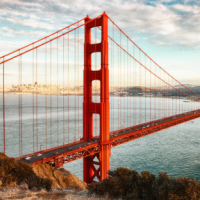 This is a continuation of a thread about a
Bell & Gossett replacement circulator
.
Based on everyone's great advice, I replaced a 79-year-old B & G circulator that was leaking with a Grundfos 15-58 because I wanted a choice of speeds in case low or medium didn't work (see performance curves below). I added 30# gauges on the suction and discharge sides of the pump to determine pressure drop and the results were surprising.
I added the gauges out of curiosity. I didn't know the actual pressure drop of the system. Three-eighths tubing in the plaster ceiling was known, but was it 3/8" o.d. or i.d.? And how long were the loops?
As I said, the results were surprising. The pressure drops were:
Low speed: 7 feet
Medium speed: 9.3 feet
High speed: 11.7 feet
At low speed, the Grundfos satisfies the heating requirement of 3 gpm. I shot the ceiling with my infrared camera and it was all aglow.
The owner saw the replacement of his massive B & G circulator with the much smaller Grundfos and told me he wanted to keep the B & G "just in case".
If the installer had known what I know now, he could have used a B & G Series 100 circulator to satisfy the system requirements and reduced the owner's utility bill. But he probably wanted to make sure his system worked properly and erred on the side of expediency although the B & G "1½ HV" is really a high volume pump, able to flow over 35 gpm.
Often wrong, never in doubt.
Comments