Welcome! Here are the website rules, as well as some tips for using this forum.

Death Of The Most Well Intentioned Header Ever Constructed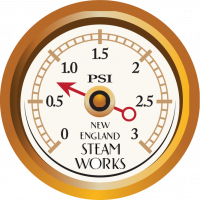 Remember this oldie but goodie:
You can just sense how much effort and thought went into building what was intended to be a beautiful, perfect header. But the devil, as they say, is in the details. All that work and in the end: No Mas...
It didn't help that the boiler he chose was wildly oversized.
Which finally corroded through. We almost felt bad dismantling that header. And it sure was heavy...
Comments