Welcome! Here are the website rules, as well as some tips for using this forum.

Steam pipe insulation DIY?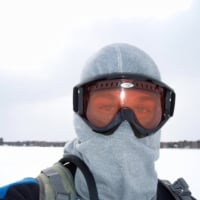 I have a two pipe steam heating system with say 60ish feet of main. I've seen a few sites break down estimates of heat loss and the associated energy cost so I'm convinced that we should probably insulate (although, I do kind of like how warm the basement is now when i go down there to move the laundry).

I understand that fiberglass insulation of 1" is the best bang for my buck.

My questions are:

Does fiberglass pipe insulation produce any kind of hazardous off gassing when heated by a steam main?

Fiberglass kind of absorbs moisture, right? Is there specific prep I should do to the pipes before wrapping them to prevent damage from moisture or is that a non issue if done right and sealed properly? Mine are painted black now, not really much visible rust.

I know we can't share prices here, but would I actually be saving real money on labor doing it myself or should I just have a pro do it instead of taking on another new project? How many hours might be a reasonable ballpark for a pro to wrap these up?
New owner of a 1920s home with steam heat north of Boston.
Just trying to learn what I can do myself and what I just shouldn't touch
Comments