Welcome! Here are the website rules, as well as some tips for using this forum.

Zone circulator loop reverse flow issue
I've got a recently installed 6 zone system shown below - was a DIY project by the previous homeowner. The zone's are numbered 1-6 from bottom to top.
I've noticed zone 6 doesn't warm up if zone 4 is running. I think this is happening because with zone 4 active (zone 4 pump is on high, supplies 3 radiators on 2/3rd floors), the water returning from zone 6 flows (zone 6 is on low, supplies 1 radiator on first floor) in reverse (counterclockwise) through the top of the zone circulation loop (hidden in the floor rafters in the photo below, see the design drawing for a better visual) and then back through the zone 6 pump again without passing through the boiler. As soon as zone 4 turns off, zone 6 heats up as expected.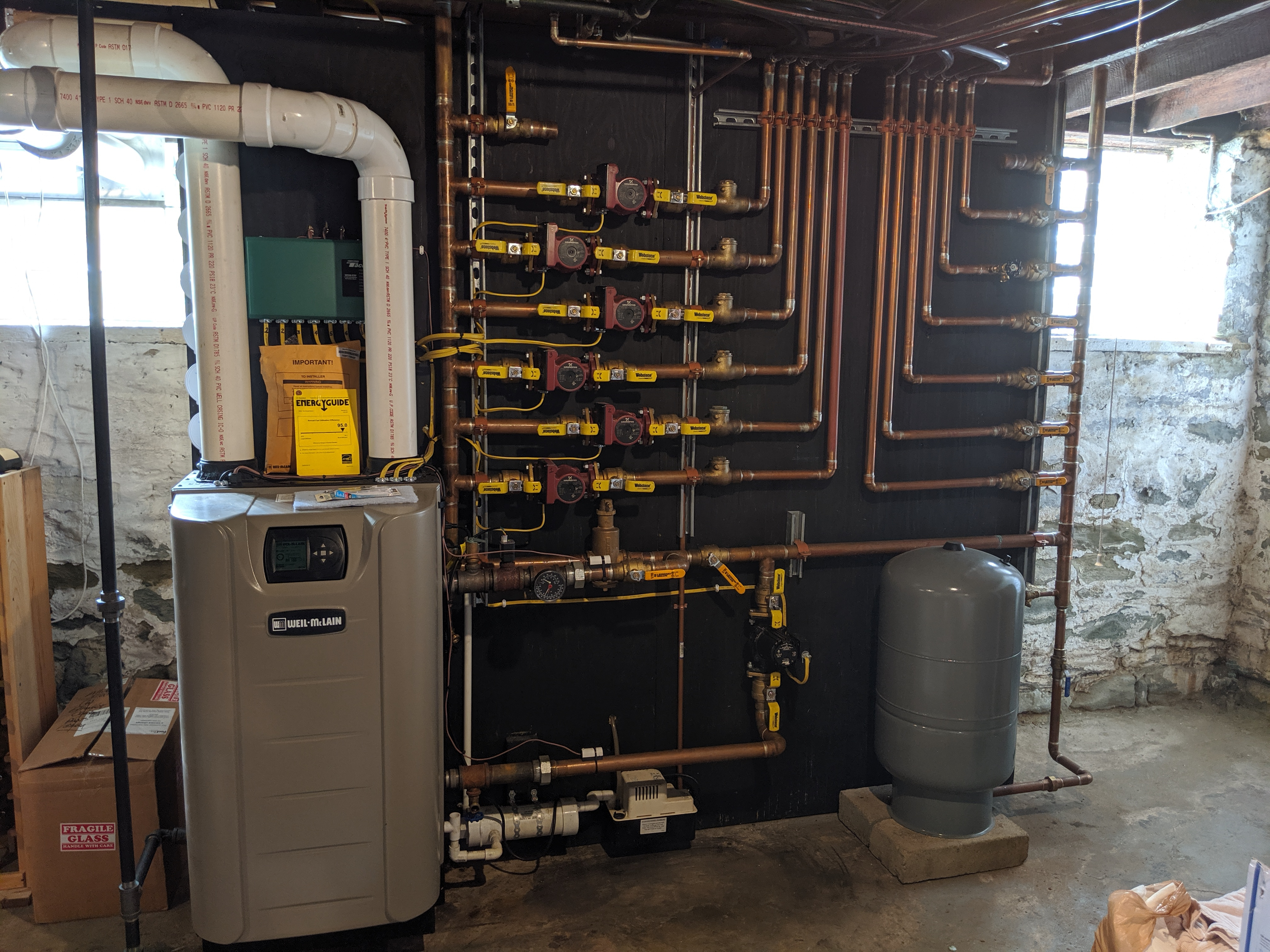 I'm thinking I can fix this by installing a swing check valve in the top portion of the zone circulator loop, but I'm also surprised there wasn't one there in the first place, so wanted to get feedback on whether this is the appropriate solution, or if this would cause me more issues? I'm also wondering if the top part of the zone circulator loop is even necessary - could I just cut it and cap it?
One other thought I had was perhaps the pump settings should be altered (i.e. top 2 zones on high, middle 2 zones and med, bottom two zones on low). Seems like this would still allow for the possibility of reverse flow in the zone circulation loop though, so the check valve seemed like a better idea.
These are the zone pumps:
Comments