For your viewing enjoyment, a time lapse infrared video of a Trane Vapor system convector heating up.
All of the other convectors on this system were of the internal orifice type. All except this one. This one had a Trane B-1 trap installed and had heated poorly for years. The supposition was that the internal orifice and the trap slowed the steam down.
So the trap was removed and this video made.
As you can see in the video, the convector allowed the steam to pass into the return piping at a pressure of about 2 oz/in2, so the conclusion was this convector had no orifice to speak of. The old trap was found to have failed in the almost closed position.
It was determined that in order to match the heating rates of all of the other convectors, an orifice should be added to the supply pipe union.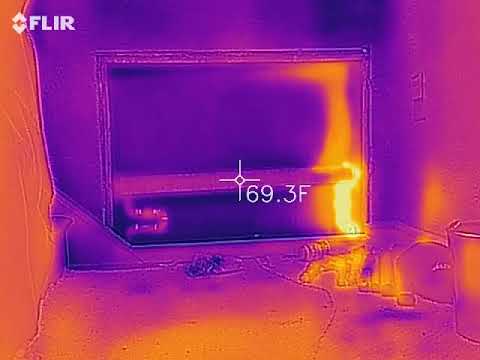 All Steamed Up, Inc.
"Reducing our country's energy consumption, one system at a time"
Steam, Vapor & Hot-Water Heating Specialists
Oil & Gas Burner Service
Baltimore, MD (USA) and consulting anywhere.
https://heatinghelp.com/find-a-contractor/detail/all-steamed-up-inc