Welcome! Here are the website rules, as well as some tips for using this forum.

Let's Get The Water Back In The Boiler!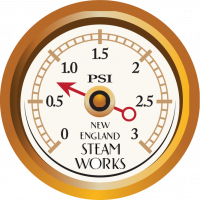 We are working with a church that has (naturally) motorized zone valves. They are utterly unable to control the water level. If they leave the VXT on (with 10 minute delay), the boiler floods. If they turn it off, the boiler goes off on low water when no one is around.
Dan has an excellent video about this scenario here:
The relevant parts are 1:10 and 2:40.
We informed them that the only solution we could think of was to add a boiler feed tank. The cost of which did not exactly leave them feeling thrilled.
Then today my guys ran into this:
Zone valves, no tank. Copper lines from the header to after each zone valve. No issues with water level. Me thinks the two issues are connected, and I am wondering if anyone has experience with this? Certainly easier than a boiler feed tank if my hunch is correct…
Those copper lines pressurize the returns, and Get The Water Back Into The Boiler! Right?
Comments