Welcome! Here are the website rules, as well as some tips for using this forum.

Custom hook to pick up steam radiator using electric hoist
I'm stripping all my radiators using a lye bath. To make this a one man operation I'm using a hoist to flip and move the rads. I made some hooks out of 5/16" rod. The hooks work on most of the radiators.
One radiator is posing a bit of a problem. The side fins are too tight for the rod to get into. That means I have to hook over the top section. But the hook will make contact with the threaded rod that holds all the sections together. I tried pushing a straight 5/16 rod through that gap and it won't fit. So no chance of getting a hook through. Will the hook contacting the threaded rod with the weight of the radiator damage the rod?
Here are some pics to explain my situation a bit better: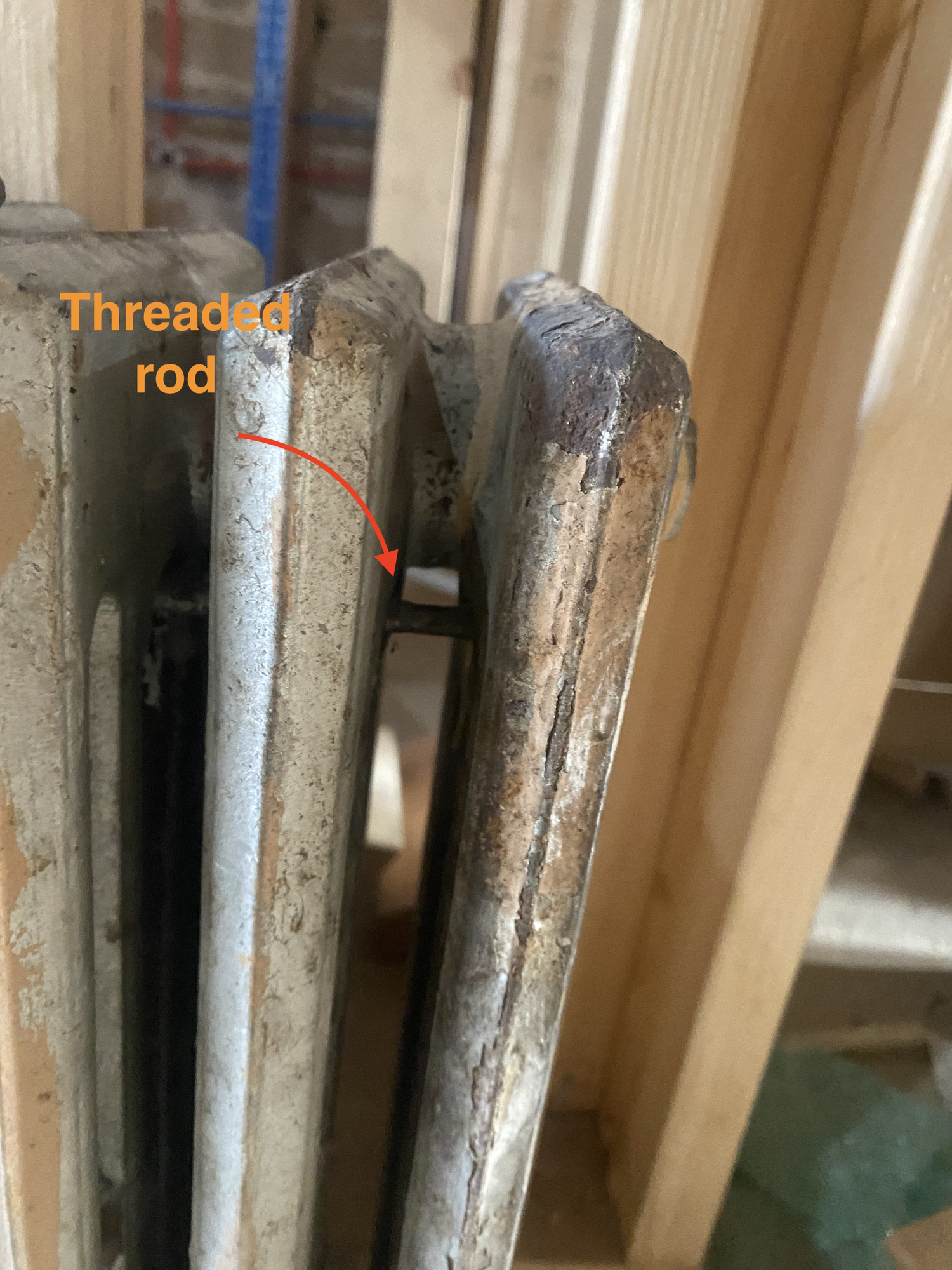 Comments