Welcome! Here are the website rules, as well as some tips for using this forum.

Once Upon A Time, In The White Mountains of NH....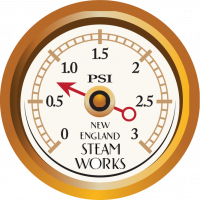 ...there was a beautiful old church that had sat empty and abandoned for 15 years.
Then along came a benefactor with a concept for repurposing the beautiful building into a scholarly think tank.
The next thing that happened was we received a phone call inquiring about refinishing the church's radiators, something we do during the summer months. Northern NH is quite a bit out of our range. But the benefactor was persistent and persuasive, and we agreed to take the project on. He also mentioned that the steam boiler was long gone, and maybe we'd like to take a look at that as well, when we come up. Of course, we replied.
Upon arrival, we were in for a big surprise. Not only was the boiler gone. Every inch of steam piping had also been removed. Even the radiator valves. Only the radiators themselves remained to tell the tale of what had once been. Sitting silently in their original locations:
In the basement, only the boiler slab remained, and a disconnected Biasi boiler that had somehow heated an apartment in the building.
Under the sanctuary was a crawlspace where once the steam main had run, now devoid of any hint of steam:
Of course, the next question was: Would we care to install a new steam system? Well, we didn't think that was a good idea. Our thoughts ran to Napoleon's march on Moscow. Our supply line would be over 200 miles, and at the end, just like Napoleon, we would find nothing. The area was too rural and sparsely populated to support any sort of steam supplies. We'd have to be perfect to pull it off. We suggested they find someone more local, and heat the radiators with hot water.
But this didn't go over too well. They are big on preservation, and they wanted steam. And once again we acquiesced, agreeing to quote the job. But where to even begin quoting a job like this? But quote it we did, keeping in mind the old adage "becareful what you wish for".
And, naturally, they accepted our quote, otherwise we wouldn't have much of a story would we?
And that is when we became infinitely familiar with the word "logistics". Everything had to be planned down to the finest detail. We could not afford mistakes, missing, or wrong material. No errors, unforced or otherwise, or we'd be doomed by our supply line. We spent the next three months preparing. The entire company would go up, all six of us. We planned to do it in 5 days.
The steam mains would be 2-1/2", the returns 1-1/4". We needed a million miles of it. Our pipe supplier agreed (for a fee of course) to deliver it for us. For the boiler we choose a Weil 480. The last Weil 80 we will ever install, given its discontinued status. Our boiler distributor likewise agreed to deliver it, for a fee.
Finally the day arrived. Countless lengths of pipe, fittings, hangers, and boxes upon boxes of supplies mercifully all arrived at the same time we did, late Monday morning.
The refinished radiators arrived as well. It was quite a feat.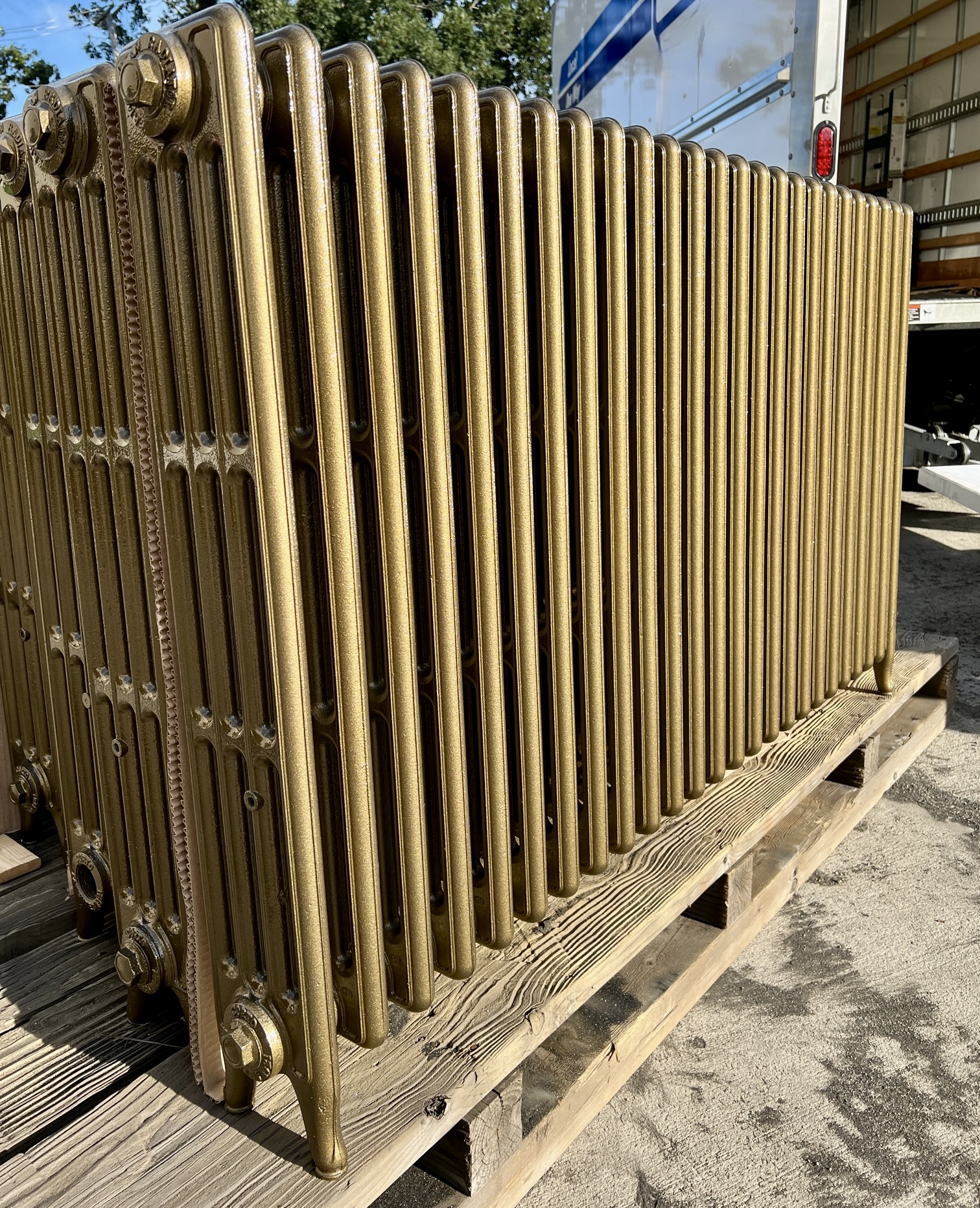 Now there was nothing left to do, but the doing. And 4-1/2 days in which to do it.
The main concern? "A" dimension. The ceiling in the crawlspace is lower than the ceiling in the boiler room and the main would be 80' long. The stone wall separating the crawlspace from the boiler room was 24" thick. There were two existing holes for the supplies at the correct height. Then there was a 3rd hole on one side only, 18" below the supply holes that was currently being used by a DWV pipe. The return hole was 30" above the waterline. Do the math, and you'll find there's not an inch of margin available, or we'd need a pumped return. Which of course we did not bid. We figured if the old guys did it with gravity, we could...
But could we really?
Comments