Welcome! Here are the website rules, as well as some tips for using this forum.

I'm all for LED's but really?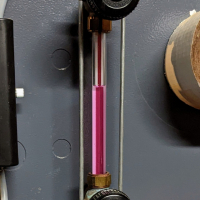 In 2012 I installed a Panasonic bath fan with a CFL light, actually I'm not sure if that counts as a CFL, it's a special 4 pin setup, but I've had no complaints with it. The fan is super quiet, works great, the light is bright etc.

HOWEVER, In 2019 I installed a newer Panasonic fan in our main bathroom and it has an LED light and night light. The main light failed yesterday so I looked into replacing it.

$140......... for a fan I paid $130 for.
The LED has a 5 year warranty but I'm currently trying to work that out with Panasonic and my hopes aren't very high because I did my own work.

I'm not sure what I'm goin to do if they won't cover it under warranty, or, for that matter if it fails again in a few years. Which I'm sure it will. It just seems silly.......

Something isn't great with this setup. A $140 LED isn't saving me enough money and it's performance isn't good enough to justify it's existence in this form.


Has anyone else run into this ridiculousness?
Single pipe quasi-vapor system.
Typical operating pressure 0.14 - 0.43 oz.
EcoSteam ES-20 Advanced Control for Residential Steam boilers.
Rectorseal Steamaster water treatment
Comments