Welcome! Here are the website rules, as well as some tips for using this forum.

Arctic Heat Pumps Air to Water Heat Pumps for Cold Weather!!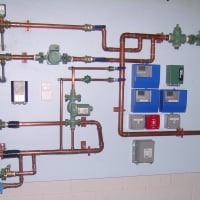 I'm happy to share that Shawn and I are starting a new company, Prime Reps New England!

Today, December 15th, 2021 is the actual birth of Prime Reps New England!!!

We are now the very proud Manufacturers Representative for Arctic Heat Pumps!!!!

We sell Arctic Heat Pumps, Combined Solar and Heat Pump Systems, Designed Radiant Heating, Hydronic and Hi or Low Velocity HVAC Systems. Everything sold in our designed package comes with a complete 4 year warranty by Arctic Heat Pumps! One source for your designs. One source for any warranty claims on it all! Manufacturers Warranty may be higher on some included products.

John Ruhnke and Shawn Roby
Co-Founders and Co-Owners

Shawn Roby CEO

John Ruhnke
Energy Systems Design Director
Prime My Profits LLC
Doing Business As Prime Reps New England
Manufacturers Representatives for Arctic Heat Pumps
I am the walking Deadman
Hydronics Designer
Hydronics is the most comfortable and energy efficient HVAC system.

Comments