Welcome! Here are the website rules, as well as some tips for using this forum.

New Category for the Wall-Thermostats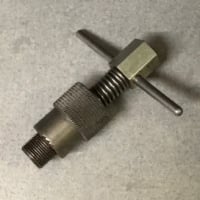 I wonder if we need a new category just for thermostats, specifically anything wifi, 'C wire'.
It seems we are getting alot of posters about that, and the Nest.
Might be nice to put all the info, all the diagrams, and pdf's regarding adding a transformer/C wire, resistors, wiring diagrams, troubleshooting, etc. Maybe as stickies at the top of the Category.
Maybe people coming to the site can find info faster, and avoid repeating posts.
Although most people don't search, they just post...
What say ye...Wallies and admins?
steve
Comments