Welcome! Here are the website rules, as well as some tips for using this forum.

Timer switch on thermostat heat call circuit?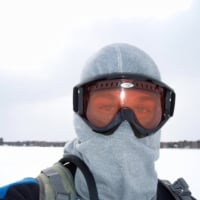 All 10 of my steam traps are failed open on my 2 pipe system.
Sure, I could replace the cages...but I tried to replace one this summer I'm pretty sure I'm the first on in 100 years to try to do this and I'm positive that for the amount of force I need to pop the trap covers, I either don't have the right tools or I'll break something more expensive if I get more force on them!
I've thought about cheating by adding a timer switch to the call for heat in conjunction with my adjustable Hoffman balancing valves. I don't know, maybe after 45? 60? minutes of firing on a particularly cold day when it wants to run long, I'll have it shut down for 10 minutes or something like that before it can burn again for up to another 45 min if needed.
My thought process is that I'd be tripping the system off when
it should otherwise
be tripping off on pressure if the traps were good.
I suspect that the parts to do this timer switch would be far cheaper than the cost to do it right by replacing 10 trap cages while breaking who knows what in the process!
But I wonder if I'm way off base with this Idea.
I think I recall
@ethicalpaul
mentioning last year that he integrated something similar to his boiler but I cant find the thread - and if so, I'd be interested to hear if he feels had any benefit from it.
New owner of a 1920s home with steam heat north of Boston.
Just trying to learn what I can do myself and what I just shouldn't touch
Comments