Welcome! Here are the website rules, as well as some tips for using this forum.

It's A Re-Pipe!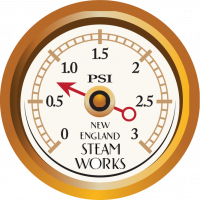 We don't normally get excited over re-pipe jobs. As a matter of fact, we don't really like doing them at all because there's never a happy ending. No matter how good of a job you do, how happy could a customer be? They're paying twice for the same job. That doesn't make anyone happy.
But we ran into this Doctor couple the other week with a great home in a great neighborhood, a great family. They had it all except their heating system was driving them bonkers! The kids sleep with ear plugs, and half the house requires thermals to keep from freezing.
When we walked into the boiler room, we found this:
A very nice Warren Webster Vapor system connected to a side-outlet Dunkirk, with a header from hell. Even when piped correctly, those side-outlet boilers can be tricky. But you haven't got a prayer when you pipe it like this.
So the guys were double happy to demolish the old header: happy to be rid of it, and happy to collect the scrap proceeds.
But it's not an easy re-pipe. Naturally one doesn't want to go crazy cost-wise for the above mentioned reason. Which means first and foremost not to move the boiler. The elaborate flue couldn't be moved either because the 4" supply Tee was directly in-line with it. So, you do the best you can, always wishing they had found you first.
But in the end, I think we did alright:
Nothing fancy. We just upped the header size to 2-1/2" into a 4" drop, then piped the supply in 4". That oughta work, I think.
Next week we'll be installing a trap test station and going through all the traps. We'll add a vaporstat, do a bunch of skimming, and then the family should have a heating system to match everything else in their lives.
Perfect.
Comments