Welcome! Here are the website rules, as well as some tips for using this forum.

You can tell how long ago this was "serviced"
by the fact that the whole bottom of the boiler was a mass of sulfur. Fuel oil has been ultra-low-sulfur for some years now: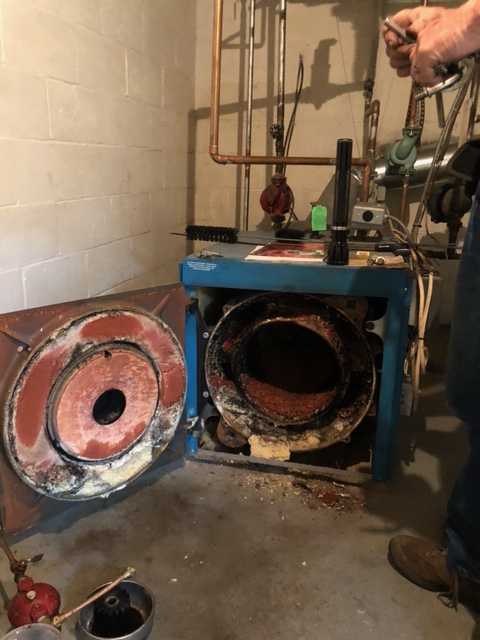 This is a Crown CTPB-5, a cast-iron Scotch Marine 3-pass unit, with a Beckett AFG. Besides the sulfur, it had a hollow nozzle when it should have had a solid, and the draft regulator had fallen apart. The house dates to about 1955, and has baseboard and convectors.
Took me most of a day to get it running properly- and my soot-vac was HEAVY when I finished. But it tuned up nicely.
Not the first time I've seen this when this particular oil company was involved. What were they thinking? If this house had gas service, I could have sold a conversion right then and there...............
Comments