Welcome! Here are the website rules, as well as some tips for using this forum.

Burnham Megasteam 513
Did a repipe job today on a Burnham Megasteam 513, boiler is oversized by a bit, but the puny copper no header wasn't helping matters. I had added main venting at all main ends which helped immensely and now it was time for a serious 4" header. All mains and returns were repitched to aid in return.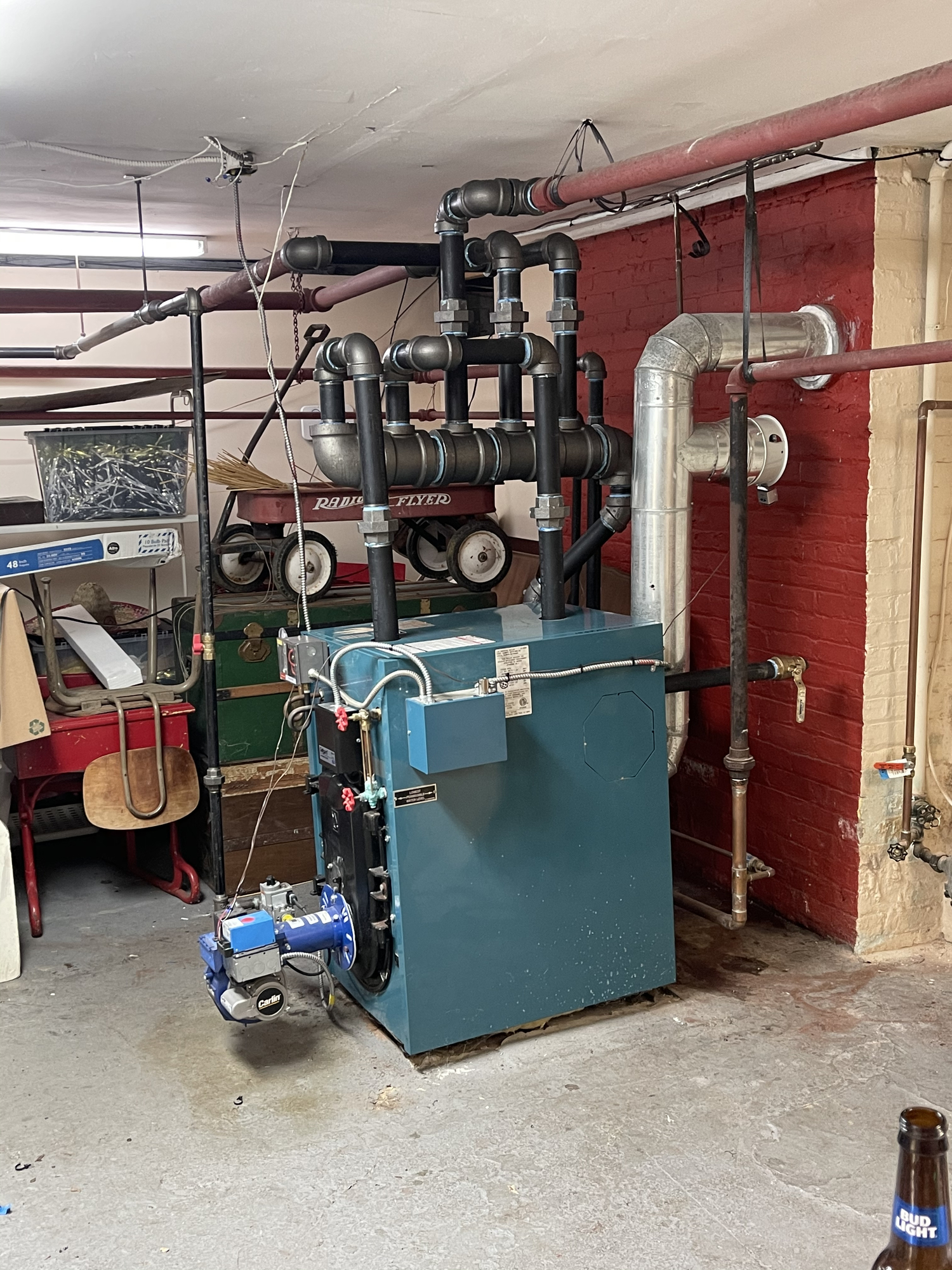 Comments