Welcome! Here are the website rules, as well as some tips for using this forum.

Holy Venting Batman!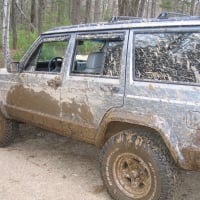 I've always known my system was waaaaaay undervented.  Per the advice of the experts here I've finally begun venting my system properly.

I currently have NO main vents and pretty small adjustable Ventrites on all the radiators.

I just installed a MoM #5, a couple 6's, a C and a D.  I can't believe how much faster my system is getting hot!

Over the next week I'll be venting the mains too.  Should make an even bigger difference!
Comments