Welcome! Here are the website rules, as well as some tips for using this forum.

Read it and (potentially) weep-PPA 2020 Wage Survey Results.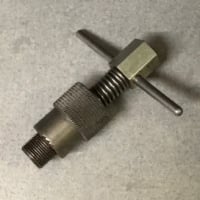 Here's the results of a wage survey by the PPA. Wages, benefits seem low.
A little too low to attract people coming out of high school, considering you can almost get the same wages/benefits after a year at a local convenience store chain in my area (Wawa).
More importantly, the top wages seem to plateau fairly low for people (top techs) that gain and earn so much experience and training and tools.
Luckily I work for myself.
How do the techs that are employees match up with the report? I'm hoping it's off on the low side.
Wage and Benefit Survey-2020
steve
Comments