Welcome! Here are the website rules, as well as some tips for using this forum.

Ventless gas fireplace used as gas insert at masonry fireplace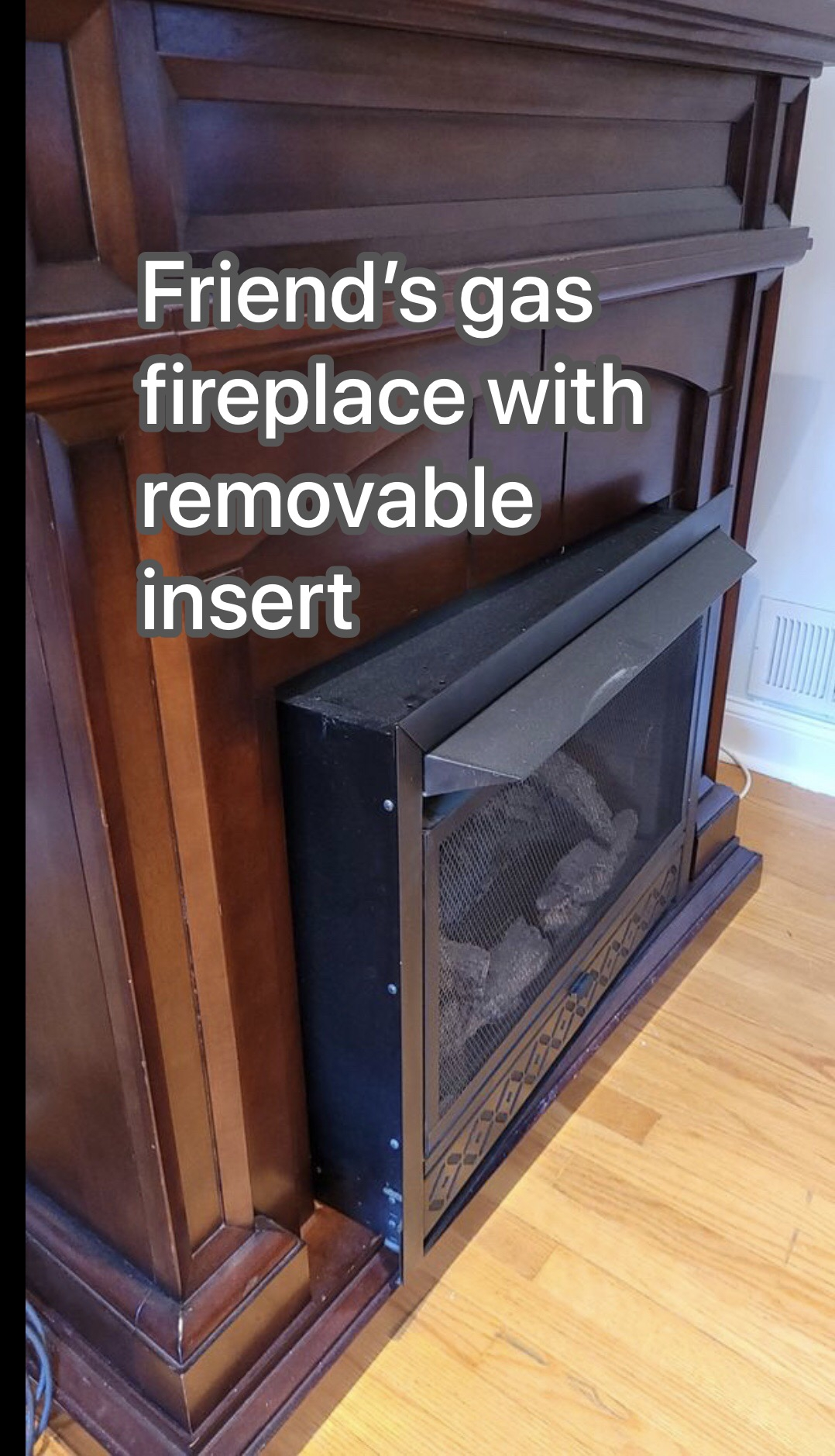 So I have been thinking to install a gas fireplace for a while. I heard it would be easier to maintain than traditional one and would cost less money to run during winter season than electronic fireplace. Is it true? How does it compare to gas boiler?
I haven't used my fireplace haven't for years. The opening is 32" wide. See the picture.
At the same location under the fireplace in the utility room down in the basement, my plumber had already make an extension to hook up with gas fire place many years ago. But my plumber never really run the pas pipe from the utility room the the first floor fire place. I wonder should I call PSE&G to run the gas line from the basement to the first floor? How much does it usually cost? See the pictures below.
My friend want to get rid of his wooden ventless natural gas fireplace. He says the insert is made to fit into the wooden mantel and it actually can be removed and used as a regular fireplace if it fits my opening. The dimensions of the insert is 26 1/5" X 23 with a 1 1/2 lip on side and top. My fireplace opening is 32".
Questions:
#1 Can I just put this ventless insert into my fireplace?
#2 since insert is smaller, how do I fill the gap between the opening?
#3 do I need a permit to do this kind of job?
#4 what's price range to run a gas line from basement to the first floor living room? Should I call PSE&G or a plumber?
#5 Is gas fireplace fuel efficient to warm a place about 350 square feet where I happens to install a mini split with heat pump heating. How to compare fuel efficiency of heat pump and gas fireplace?
Comments