Welcome! Here are the website rules, as well as some tips for using this forum.

What size is this?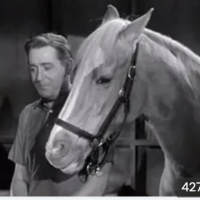 Does any long timers recognize this model number and can tell me the size?
The load calc for this home is 32,323 btu and I think this is a 3 ton, but I want to be sure. I will be replacing system with 3 Ton but I want to know if this is a 3 ton or larger? This way I can inform the customer of the difference he may experience with having the proper size. Better humidity control and longer recovery time on start up and the like.
Better to let them know what to expect in the beginning then to try to explain after the fact. From what I see here I can guess that this is a 9.? SEER unit from 1988ish. Because the logo on the fan housing has 90 on the sticker and the serial number has 88 in the date code area. Also the minimum 10 seer was established in 1992. That is why I'm looking for a "long-timer".
Edward Young
Retired HVAC Contractor from So. Jersey.
Services first oil burner at age 16
P/T trainer for EH-CC.org
Comments