Welcome! Here are the website rules, as well as some tips for using this forum.

Reading Electrical Schematics - Vent Damper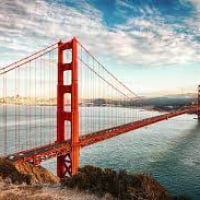 Reading and understanding electrical schematics and ladder diagrams is not one of my strong points and I'd like to improve my troubleshooting abilities here, with your help, by asking some specific questions.
I often get "no heat" calls and find vent dampers no longer working, interrupting the safety chain and preventing the boiler from firing. I consider vent dampers non-essential and troublesome just like the car in front of me stopped at a green light while they are talking on their cell phone.
Referencing the schematic below, I see the vent damper receiving continuous 24 volts from "Y" (neutral) and "R" (hot) wires. When there is a call for heat and the master relay closes, 24 volts passes through closed aquastats and powers the vent damper "O" wire which somehow opens the vent damper and also closes a switch to wire terminal "P" which sends 24 volts to the power vent (if any), the remainder of the safety chain and eventually to the ignition control module to start the ignition process. So, to bypass the vent damper, all I have to do is make sure the vent damper is open and jumper the "O" and "P" wires, correct?
8.33 lbs./gal. x 60 min./hr. x 20°ΔT = 10,000 BTU's/hourTwo btu/ per sq ft for degree difference for a slab
Comments