Welcome! Here are the website rules, as well as some tips for using this forum.

How's This Heat X-changer Doing After 14 Months?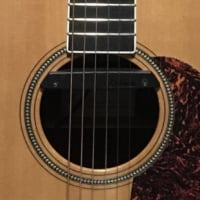 Had annual boiler maintenance yesterday. Was looking forward to checking out CI boiler sections and breeching for corrosion given no bypass--only Circ Hold on Hydrostat. (System is mostly CI rads, so supply and return water temps largely below condensing temperature. Peerless MI-03 50mbh net, with heat loss about 30mbh, so even though boiler is about smallest we could find to match the load, cycles are perhaps still not long enough with low-temp return water to cause much corrosion--I hope. The lack of drippings from sections onto concrete blocks below would seem to indicate that any condensate is evaporating(?)
Photos show some rust on sections--normal?--and no corrosion that I can see on the galvanized breech piping. Chimney liner itself is Stainless steel. I am curious about the strap hanging in the horizontal part of liner.
Comments