Welcome! Here are the website rules, as well as some tips for using this forum.

Oil-Gas replacement conversion
Replaced a leaking oil fired steam boiler with a tankless heater probably installed sometime in the 1950s. The old lady didn't want a separate hot water heater and she preferred to keep the tankless so after measuring the rads I came up with 237 sq ft and in went a Weil-McLain EG35 with a tankless domestic hot water heater.
On that old boiler the low water cutoff was clogged solid and the rear bottom drain only trickled water out, so it took time to drain it. When I pulled the fire box door off the combustion chamber had at least 4-5" of soot and carbon on the floor. The burner was a brand new Carlin and you see the head starting to warp from the heat. The oil company kept great records of all their yearly services though lol. In fact the last PM was October 2019. Unbelievable!!!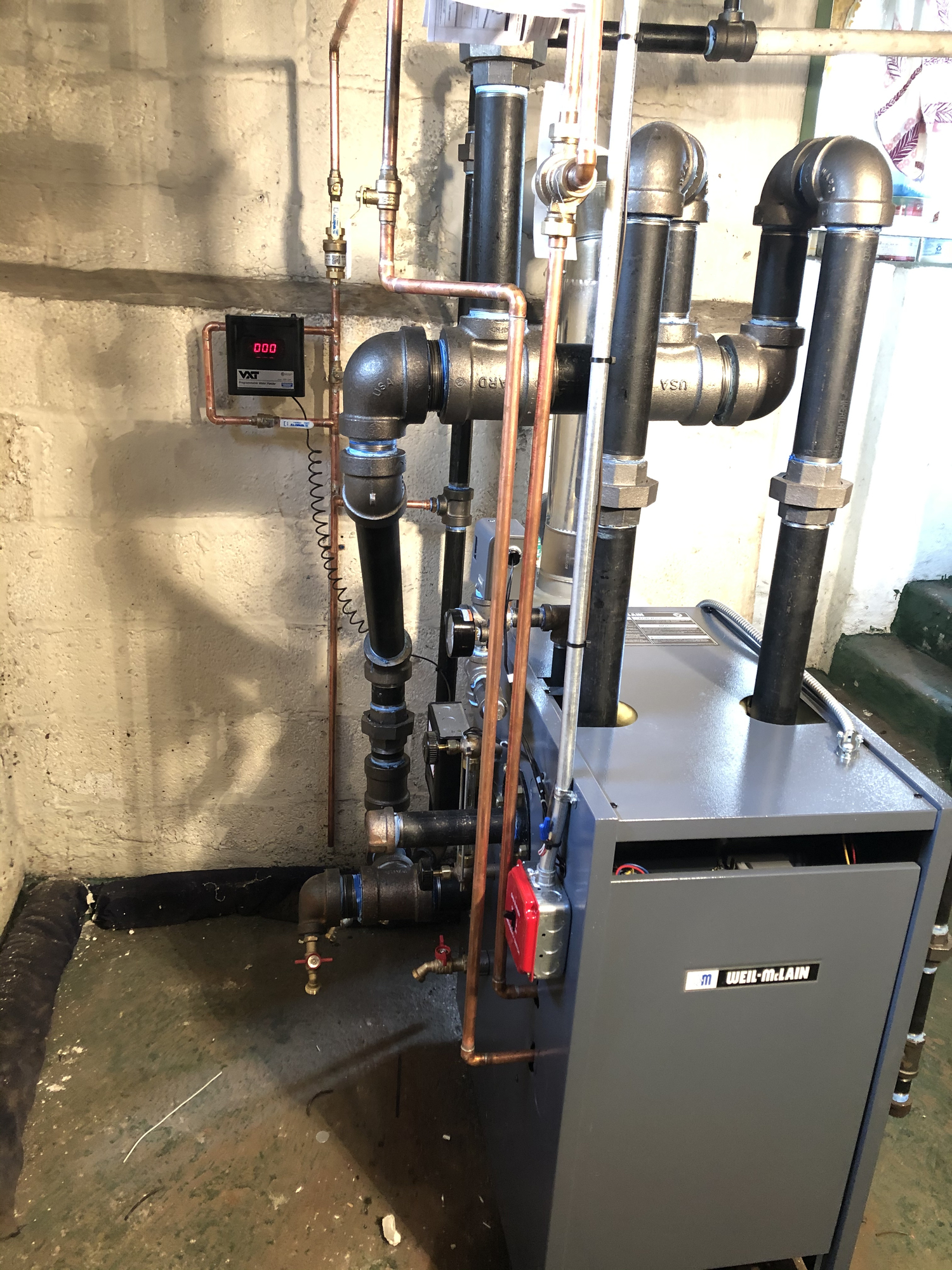 DL Mechanical LLC Heating, Cooling and Plumbing 732-266-5386
NJ Master HVACR Lic# 4630
Specializing in Steam Heating, Serving the residents of New Jersey
https://heatinghelp.com/find-a-contractor/detail/dl-mechanical-llc
https://m.facebook.com/DL-Mechanical-LLC-315309995326627/?ref=content_filter
I cannot force people to spend money, I can only suggest how to spend it wisely.......