Welcome! Here are the website rules, as well as some tips for using this forum.

35 Year Old Boiler....Is It Time?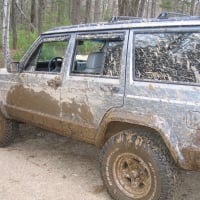 I have a 35 year gas fired old steam boiler. I've rebuilt the LWCO and set the Pressuretrol as low as it will go with a 1psi differential. My heating bill is reasonable and it seems to be working fine.

Some people seem to think that they should be replaced every 20 years as preventive maintenence. Is that so? Do I have a ticking time bomb?

The main piping could be improved, the venting could be improved and its oversized now that the house is insulated and tight......I just can't bring myself to spend $5k + for boiler that will probably work just as well but be "new".

Am I playing with fire?
Comments