Welcome! Here are the website rules, as well as some tips for using this forum.

Steam boiler ignition "looping" issue
I've had issues for the last couple of months with my steam boiler shutting down and immediately reigniting every few seconds. While I've made some progress in narrowing down a solution, I'm still seeking the root cause. Hoping you guys may be able to shed some new light.
Boiler in question is a Peerless 63-03, spark ignition, installed about 5 years ago. I also have a separate baseboard water system that heats an addition to the house. Often when the peerless has been running for about 10 minutes, if the baseboard boiler also gets a call for heat, the steam boiler will cut off and begin the ignition loop.
I took a video of the issue: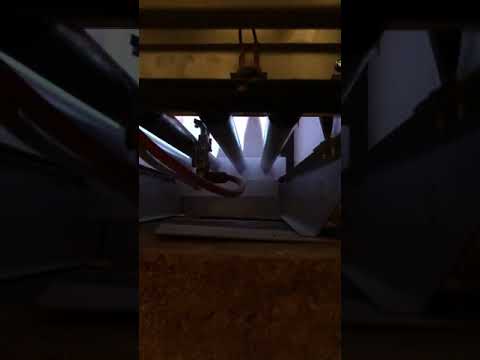 https://youtu.be/lb5yuTnqJgY
A couple weeks ago I had gotten a manometer and measured pressures at the gas valve. Input (household) pressure was around 2" h2o, dropping to 0.5" when the baseboard system kicks on, quite bad. I reached out to my gas utility and they came out within hours and swapped out my meter. New readings were 5.5", dropping to around 4.5" with both boilers running. My hopes that this resolved my problems vanished later that evening when the steam boiler began restarting again.
The flame sensor on the peerless is a single-rod type. I dropped in an ammeter between the ground lead and its connection on the boiler's controller. On startup, it reads about 0.6-0.7 microamps, dwindling to about 0.4 after about 15 minutes (boiler seldom needs to run more than 15-20 min at a time). With the boiler running and a reading of 0.4 uA, I flipped on the baseboard boiler and amp readings immediately fell, hovering between 0.1 and 0.0; and less than a minute later it would begin the ignition loop issue again.
I had tried cleaning the sensor probe with steel wool and tried a new grounding point on the probe mount itself, both to no affect. Flame coverage seems ok and gas valve output pressure is relatively steady at 3.5".
Checking power supplies, both steam and baseboard boiler transformers output 24VAC. Referencing the guide here:
https://heatinghelp.com/assets/documents/Troubleshooting-Intermittent-Ignition-Systems-for-Gas-Furnaces-and-Boilers2.pdf
I checked transformer phasing and found that the baseboard transformer is in-phase (a 96V reading) and the steam transformer is out-of-phase (150V). I don't see how one would affect the other but I tried wiring the baseboard supply to a different circuit in the house and got the same restart issue.
Is it usual for a flame sensor to reduce in current as it heats up over 10-15 mins? More importantly, why would my baseboard system have any impact on the flame sensor's current?
Many thanks.
-Jim
Comments