Welcome! Here are the website rules, as well as some tips for using this forum.

Slant Fin Galaxy steam boiler with crack
I am a newbie, trying to get up to speed on this beautifully simple yet endlessly complex system. Please forgive my ignorance. We had a Slant Fin Galaxy boiler installed 21 years ago. I don't know if it was well installed. We live in Lansing, MI, and haven't found anyone who sounds like you all on this site. About 10 years ago, the boiler developed a crack and we had the cast iron guts replaced. A month ago, we realized we again had a crack. I don't know yet if it's in the same spot, but it's high up, just like before.
I'll include some pics. Sorry, it's hard to get a good shot in the tight space.
My questions:
1. Could there be a flaw in the casting that causes it to go bad after about 10 years?
2. What boiler should I replace it with? I calculated an EDR of 338. Our house is about 2000 sq ft. Our boiler guy also did a heat loss calculation, but I don't have those numbers. Our current boiler is 155k BTU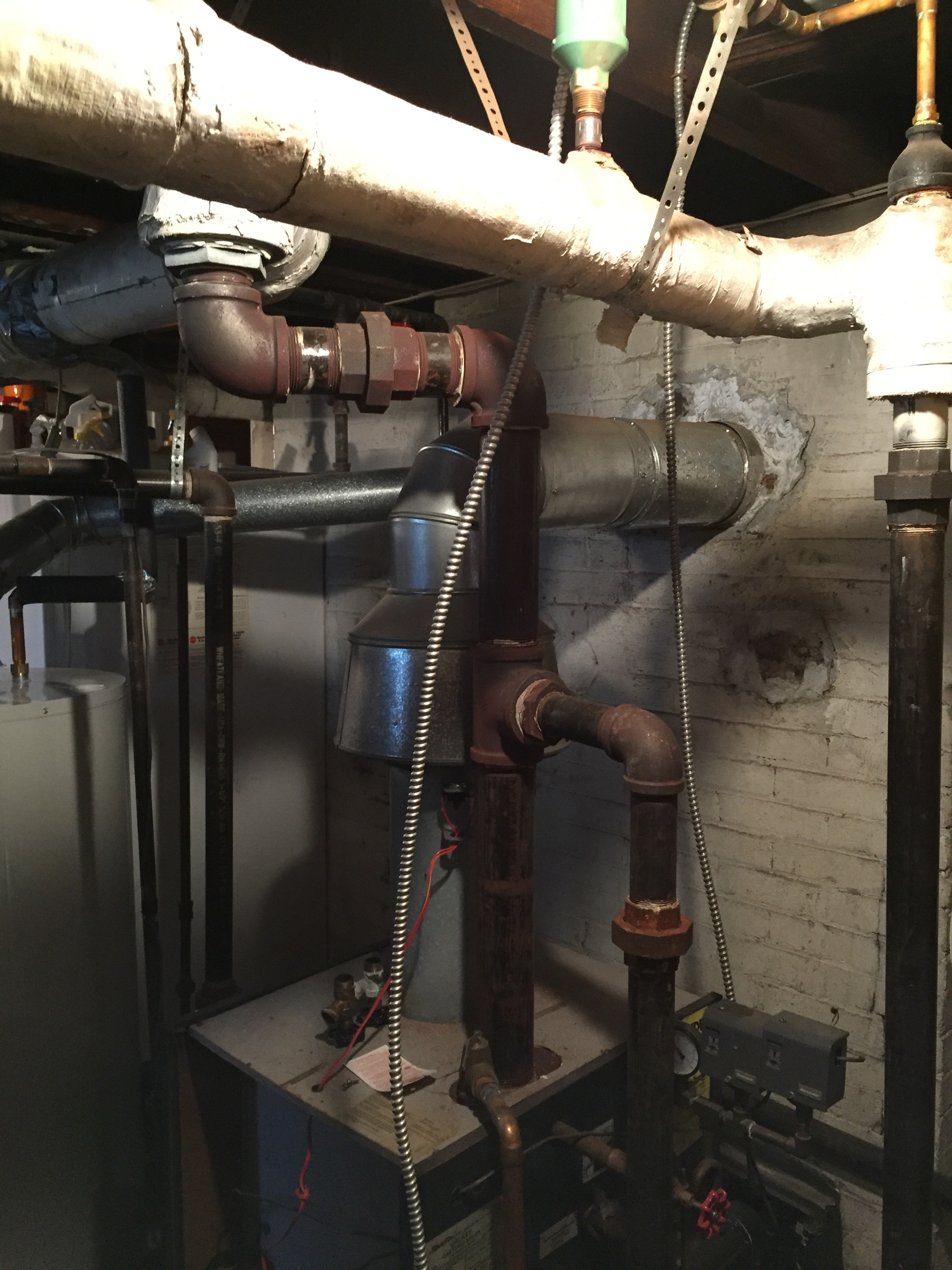 Comments