Welcome! Here are the website rules, as well as some tips for using this forum.

Another Mystery!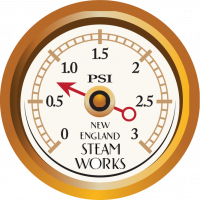 We installed a Weil McLain 380 in the summer of 2018, which ran fine for the first season. This September we performed routine maintenance and encountered no issues.

Friday the customer emailed that the VXT read out said LOC (which means it fed twice without satisfying the LWC), the TT was not satisfied, the Safegard primary LWC light was on, and the water level was halfway up the gauge glass

We didn't get back to him and so he did nothing (there is auxiliary heat in the home).

Saturday the boiler resumed operation on its own. Saturday night it ran out of water, but continued to fire until the alarm went off and the boiler was manually shut down.

The boiler has two LWCs. The secondary is a Hydrolevel 500 with manual reset. When we arrived there was no water in the boiler, and both LWCs had their lights on. After adding water the burner would not fire until the 500 reset button was pushed, clearly indicating normal function.

So the mystery is: How in the world did the dry fire occur? The boiler needs new gaskets, but otherwise seems fine. The obvious worry being a reoccurrence if no cause is established.
Comments