Welcome! Here are the website rules, as well as some tips for using this forum.

Single pipe vacuum balancing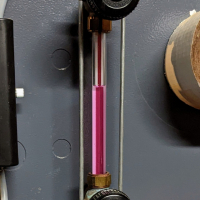 @chrisj,

I'm sorry you seem to have taken my comment personally.

I merely agreed with you that moving air creates a friction loss. Way back when I started my work and listened to all that air going in and out it all the time it seemed really wasteful to me. It is, so I don't do it anymore.

I'm always happy to lick around the technical aspects of any of this with anyone interested on any thread. I'm not a one pipe expert. It is not my hypothesis. Keeping the air out is a very old idea.






I'm starting this thread to keep things in order.
@PMJ
Keeping the air out is a very old idea.
However, trying to balance improperly sized radiators in a steam system which cycles a lot is a very recent idea. And I would say it most certainly is your hypothesis that it's possible.
We're not lighting a coal fire and letting it simmer all day.
In my case, even if my bedroom radiators weren't grossly oversized I still keep my bedrooms 8 degrees cooler than the rest of the house. My TRVs and slow venting in such rooms allow this. The TRV's also help deal with solar gain etc.
I use TRVs in my kitchen to hold those radiators back, if not totally shut them off if the oven is going.
How can any of this happen with vacuum on a single pipe system?
Single pipe quasi-vapor system.
Typical operating pressure 0.14 - 0.43 oz.
EcoSteam ES-20 Advanced Control for Residential Steam boilers.
Rectorseal Steamaster water treatment
Comments