Welcome! Here are the website rules, as well as some tips for using this forum.

Magnetic door switches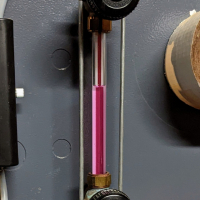 So this is one of my weirder requests, this time for a friend.

My friend recently stayed in a hotel where opening the balcony door would shut the air conditioner off. It was a larger building and he loved this feature for..........family and friends.

He wants something similar in his own house. I'm installing Honeywell Prestige thermostats there soon and was wondering if there was anyway to setup something like this with them. Where opening a door for a period of time would turn the cooling mode off. I'd rather it hesitate say, 10-20 seconds before turning the system off. I can add an external delay if need be, of course to protect the compressor as well. But it would be nice if it could interface directly with the thermostats.

Of course closing the door should re-activate the system after a short amount of time.

But what switches are used on the doors and how is it typically configured in commercial buildings?

He has his reasons for wanting it. He knows better than to leave doors and windows open with the A\C running.................
Single pipe quasi-vapor system.
Typical operating pressure 0.14 - 0.43 oz.
EcoSteam ES-20 Advanced Control for Residential Steam boilers.
Rectorseal Steamaster water treatment
Comments