Welcome! Here are the website rules, as well as some tips for using this forum.
Sight glass on main shows a surprise
Sorry I couldn't resist the clickbait headline, but I installed a sight glass just below my main because I wanted to watch the condensate return.
But water started pouring through the main. I had put in some Rectorseal 8-way after I did two skimmings and I guess it released a bunch of mud.
So I'm going to drain it and refill with just water to see if it does better.
It reminded me of Willy Wonka (the original of course). Enjoy!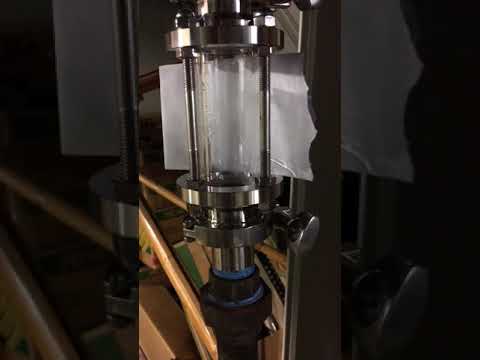 1 pipe Utica 112 in Cedar Grove, NJ. If you see me say something dumb, just think of my poor wife--she has to hear it every day!