Welcome! Here are the website rules, as well as some tips for using this forum.

Why this pump?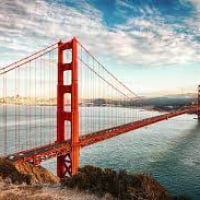 This pump is in the cabinet of an old Crane Basmor 120,000 BTU boiler and it's making a loud screeching noise that transmits throughout the house and wakes their brand new baby and if you remember back to when you had young children, your only chance of a break was when they slept.
The sound is coming from either the bearing assembly or the impeller hitting the volute, but I don't want to spend a lot of time figuring out which, besides my B & G rep. says the pump is discontinued. It's not a series 100 pump and the only marking on it is "E 1¼" and the flanges are 4 bolt.
The house is about 1,200 square feet, has 6 or 7 rads. I'm tempted to install a Grundfos 15-58 in it's place, but wonder why the B & G is so large. I'm thinking at since the piping was 1¼, they installed what was then called a 1¼ pump. Any comments?
8.33 lbs./gal. x 60 min./hr. x 20°ΔT = 10,000 BTU's/hour

Two btu per sq ft for degree difference for a slab
Comments